Police in Georgetown are investigating the suspected abduction of the daughter of Alliance for Change (AFC) Region Four Councillor Michael Carrington and her friend.
Missing are Marissa Carrington, 14, and La Shawn Mootoo, 16, both of Yarrowkabra, Linden/Soesdyke Highway.
A worried Carrington explained to Stabroek News that his daughter had accompanied the older girl around the area to sell custard. He said that they were last seen around 7.30 last night when the older girl decided to follow Carrington to the public road.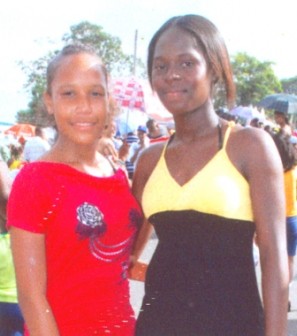 Carrington while stressing that the police are working very hard to find the teenagers, said that they searched the Yarrowkabra neighbourhood but came up empty-handed.
He said they have received some information that suggests the girls are being held at an unknown location against their will.
Meanwhile Mootoo's mother Natasha Lord told this newspaper that she would usually accompany her daughter to sell custard but at the time she was in Georgetown. She explained that is she is not around Mootoo is companied by either Marissa or another girl who also lives in the area.
The worried parents said that the entire episode is strange as the girls are not the type to run away from home. They said too that the area is a quiet one and an incident like this has never occurred before.
The AFC at its weekly press conference this afternoon said that it is seeking the public's help in locating the missing duo.
Around the Web