Two brothers were yesterday placed on $400,000 bail each after appearing before acting Chief Magistrate Priya Sewnarine-Beharry on the charge of attempted murder at a city disco where the virtual complainant was shot in one eye following a feud over spilt Mackeson.
The allegation against Odinga Chase and Shaka Chase is that on June 6 at Wild Palm Disco, they attempted to murder Sherlock Fife, by discharging a loaded firearm at him. They were not required to plead to the charge which was read at the Georgetown Magistrates' Court One.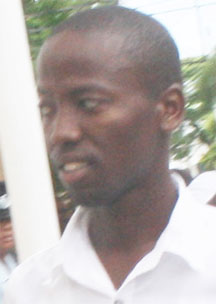 According to the prosecution's facts, on the day in question at around 3:30 hrs the defendants and the Virtual Complainant (VC) were at the Wild Palm Disco and the latter went to the bar to purchase a bottle of Mackeson stout.
The court was told that some of the beverage spilled on the number one defendant and a  fight ensued between the two and then the number two defendant intervened and joined the scuffle.
The VC was then allegedly shot in the left eye by the number one defendant, and was subsequently taken to the hospital.
The police were alerted and the two defendants were arrested and charged.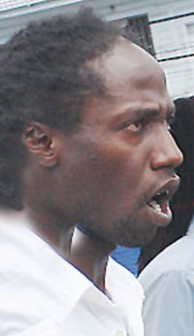 Attorney-at-law Mark Waldron in his application for bail for the two accused stated that after the drink spilled on the number one defendant, the VC apologized and the two were about to have a conversation, when the latter's relatives approached and assuming it was an argument intervened and a fight ensued.
Waldron continued that both defendants also suffered several injuries as a result of the fight.
They were both granted $400,000 bail and the matter adjourned until August 24.
Around the Web