Magistrate Ann McLennan yesterday dismissed a robbery under arms case against murder accused Colin Jones who said loudly with glee, "Most grateful for the dismissal your honour."
The lone witness in one of several robbery under arms cases against Jones told the court under oath that he did not wish to give evidence against Jones for the alleged offence since the accused did not fit the identity of the man who had robbed him. The case was then struck out.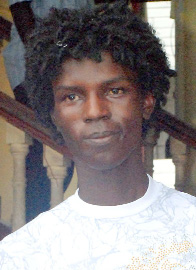 The police prosecutor also requested that two murder charges against Jones be withdrawn since they were recorded under the wrong section. McLennan granted the request and the new charges were re-read to the man.
It was alleged that between the 12th and 20th of November 2010, Jones murdered Kirk Thierens and Adriano Tracey in the Kara Kara Creek Backdam.
The charges were laid individually. He is to return to court on July 20 for the preliminary inquiries. Seven witnesses are expected to appear against the 22-year- old defendant for the murders.
Around the Web