Surinamese police arrested wanted man Hubert Pilgrim several days ago after a report of assault was made against him.
Pilgrim is wanted in Guyana in relation to the murder of Natalie Loncke, a woman with whom he had shared a relationship. He allegedly murdered Pilgrim on February 12 and subsequently fled to Suriname.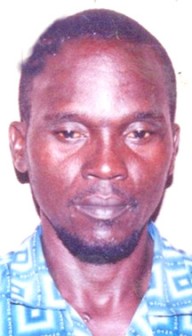 In a press statement issued yesterday police said: "Hubert Pilgrim who is wanted by the police for questioning in relation to the murder of Natalie Loncke at her home at Norton Street, Georgetown…has been arrested by Surinamese authorities and charged with assault. The Guyana Police Force is in contact with the Surinamese authorities in efforts to have him returned to Guyana."
A relative of the deceased told Stabroek News yesterday that local police contacted them several days ago with the information that Pilgrim had been apprehended in the neighbouring country. Police, according to the relative, requested aid with identifying Pilgrim.
Several other relatives, they explained, went to Police Headquarters, Eve Leary where they were shown a recent picture of the man Surinamese police had apprehended and who they believed to be the wanted man Pilgrim.
"They were able to identify him from the picture the police showed them," the relative said.
The relative further said that police have not indicated to them how long it will take before Pilgrim is brought to Guyana.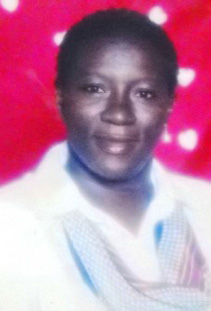 "Some of us are satisfied that he has finally been caught," the relative said. This breakthrough, the relative lamented, has brought "bittersweet" emotions to the surface for the Loncke family.
Loncke, who was a 41-year-old nursery school teacher, was fatally stabbed in the head on the night of February 12 after a domestic row turned violent. Her 19-year-old daughter Renatha Craig was lashed across the face with a bar allegedly by Pilgrim.
Loncke, who had lived at Lot 9 Norton Street, Wortmanville, succumbed to two stab wounds to her head about fifteen minutes after being rushed to the Georgetown Public Hospital in an unconscious state that night. She was a mother of two and a teacher at the Selman Fraser Nursery School in Albouystown.
Craig had sustained a small bruise to the left side of her face. The teen and her sibling, relatives said, have been under the care of relatives since the passing of their mother. However, Craig seldom speaks about what happened that night and is still traumatized.
Relatives and friends had told Stabroek News that the couple quarreled often but they were not aware of it escalating to violence. A relative had said that Pilgrim and Loncke had been together "for a few months".
Around the Web