Members of the Joint Services yesterday searched areas along the Linden/Soesdyke Highway and parts of Timehri for the two teenage girls who vanished from Yarrowkabra on Tuesday night. Up to press time last night they were still missing.
Alliance For Change (AFC) Region Four Councillor Michael Carrington whose 14-year-old daughter Marissa is one of the missing told Stabroek News, "we are just hoping for the best". The other missing teen is 16-year-old LaShawn Ann Mootoo. Both teens live at Yarrowkabra, Linden/Soesdyke Highway.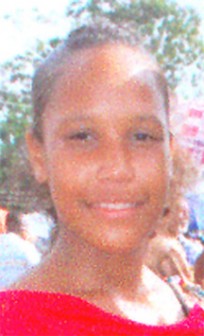 A worried Carrington said that army and police ranks along with himself, relatives and friends searched the entire Yarrowkabra area which is vast, an area called College (also located on the highway) and Timehri near the racing circuit.
He said teams were out searching since about 7 am. He pointed out that the "place is very vast. Buildings all over in the valley and there are a lot abandoned buildings". During the brief telephone interview late yesterday afternoon, Carrington said while they haven't found any clues as to where the girls are, "we just here hoping for the best".
He told Stabroek News that CID ranks were still searching the Timehri area. He noted that many areas along the highway are neglected in terms of a lack of basic infrastructure.
Carrington said there is urgent need for street lights and telephones in Yarrowkabra. He said too that late at night "strange fancy vehicles" could be seen driving towards the back of the village where farms are located and big houses are being built. He said too that he has heard that one could reach Mahaicony from the back lands of Yarrowkabra.
This newspaper was told yesterday that investigators are still working on some leads. So far they have not been able to narrow down the locations where the girls might be.
Police had said in a press release that investigations are being conducted into the "alleged abduction" of the teens, which was reported to the police around 08:15 hrs on Wednesday.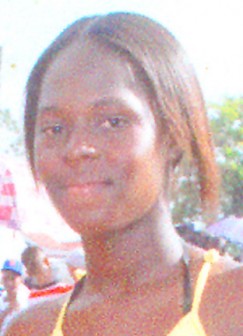 The two students left their homes in the company of each other at about 19:00 hours on Tuesday and have not returned since. "Based on the investigations so far, it is suspected that they may have been abducted," the statement said.
Carrington and Mootoo's mother, Natasha Lord, had both said that the teens had no reason to run away from home before describing the incident as strange and shocking.
Lord had explained that she would usually accompany her daughter to sell custard in the area after school. On Tuesday, however, she was in Georgetown and her daughter apparently decided to go with Marissa. According to the frantic mother, Marissa and sometimes a younger child would usually accompany her daughter when she is not around. On the night of their disappearance, Marissa had accompanied the older teen to sell.
They were last seen heading in the direction of the public road.
Anyone who may have information on their whereabouts is asked to contact the AFC head office on 231-8183 or the nearest police station. Marissa was last seen wearing blue short pants and a brown top while Mootoo was wearing a black top and three quarter pants.
Around the Web