Dwarka Gangadeen was yesterday committed to stand trial at the High Court for the murder of his wife, Bridgette Gangadeen.
At end of the preliminary inquiry into the murder charge against Gangadeen at the Vigilance Magistrates' Court, Magistrate Sherdel Isaacs, before whom the matter was being heard, ruled that a prima facie case has been established. Magistrate Issacs subsequently granted Gangadeen the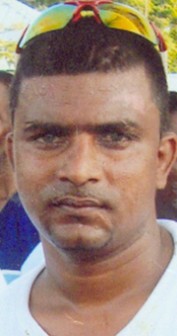 option of giving a statement in his defence; be it signed or unsigned, in the witness box or outside of same.
He chose to speak outside of the box in a signed statement, in which he simply stated, "I'm innocent of this charge Your Worship."
Gangadeen was then committed by the magistrate to stand trial in the next criminal session of the High Court, which would begin in October.
On May 2, 2010, Bridgette's mangled remains were discovered on the Vigilance Public Road, a short distance from the entrance of the police station. Her body had "suspected marks of violence" and police initially said that they were treating the woman's death as a murder. Government pathologist Dr Nehaul Singh subsequently concluded that it was crushing injuries to the head caused by a wheel and a fractured skull that had caused her death.
The woman's relatives were adamant that Dwarka had killed her and requested that an independent post-mortem be done.
They hired Trinidadian Pathologist Professor Hubert Daisley to conduct an independent examination and a provisional report on his findings said that there was evidence of strangulation.
Professor Daisley, who was scheduled to be cross-examined by Senior Counsel Bernard De Santos yesterday, was once again absent. Police Inspector Lloyd Thomas told the court that the witness would not be able to attend court.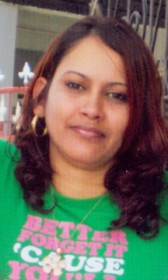 He added that after having sought advice from the Director of Public Prosecu-tions' Chambers, he had decided to close the case.
De Santos criticised Daisley's absence for cross-examination and argued that no prima facie case had been established.
In his rebuttal, Inspector Thomas stated that Counsel was given the opportunity to cross-examine the witness when he was present to give evidence, but declined to do so until a later date.
He then asked the court to take into consideration the fact that the witness is based overseas and did avail himself to give his testimony.
Thomas further rebutted that the fact of Dr. Singh's not having been granted an opportunity to witness the PME does not infringe on the evidence given.
A grass-track racer, Dwarka Gangadeen, called 'Dave' was on May 11, 2010 charged with the murder of his wife Bridgette.
Around the Web