The two teenaged girls who vanished since Tuesday were found in an isolated area behind the Cheddi Jagan International Airport Timehri at around 10:30 last night, after they were released by their captors.
"They say the people didn't treat them bad or anything, they just lock them up," Michael Carrington the father of 14-year-old Marissa, who was one of the missing girls, told Stabroek News last night. The other teen is 16-year-old LaShawn Ann Mootoo.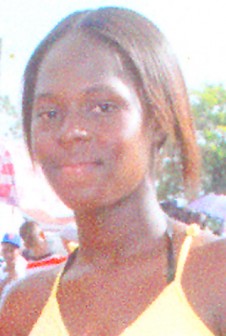 Both teens returned to the area with a police team late last night as the law enforcement agents searched for clues. Carrington said that both of the girls were in good health and only their faces were swollen from crying. "They just loose them just so," said Carrington. When he spoke briefly with this newspaper, he was returning to the spot where the teens were released to check. He had seen them and both were in good health, he emphasized.
Earlier in the day, information gathered suggested that two girls were somewhere in Dora area, but searches there and at other parts of the Linden/Soesdyke Highway came up empty. No calls were made to either family demanding a ransom.
An emotional Michael Carrington, a member of the Alliance For Change, appealed for assistance from owners of 4×4 vehicles as the rough terrain of the area was hampering search efforts.
Both teens live at Yarrowkabra, Linden/ Soesdyke Highway. Carrington, an AFC Region Four Councillor, had told Stabroek News that army and police ranks along with himself, relatives and friends searched the entire Yarrowkabra area which is vast, an area called College (also located on the highway) and Timehri near the racing circuit.
He said teams were out searching since about 7 am. He pointed out that the "place is very vast. Buildings all over in the valley and there are a lot abandoned buildings."
When Carrington spoke to this newspaper at noon, he said that his wife, the police and other persons were searching Dora, Yarrowkabra and parts of Timehri.
"They are looking all over to find her. I don't know what to do now. We searched a lot of places but we do not have enough manpower, mainly vehicles. We do not have 4×4 vehicles because most of the areas are sandy areas and the cars basically can't go," he said stressing that their biggest challenge at the moment is access. He noted that the police stations in the general area do not have vehicles and as such they have been depending heavily on ranks and persons in Georgetown.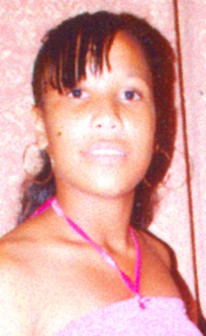 A man linked to the older girl was questioned for several hours on Thursday before being released. Carrington told Stabroek News he was not sure the man the police held was linked to the kidnapping, adding that the motive remains unclear. He said he did not believe the incident was politically linked either, but he did have some suspicions.
"I have one suspect [but] I cannot at this point in time mention a name or anything; because of how the story looks, it looks like this individual. I can't mention until we go down to the bottom of it because my suspicions could be wrong," he said.
Carrington told Stabroek News that after the girls' disappearance the community went dead. He said too that persons are hardly walking around at night before pointing out, "our village hardly has lights. There are just a few street lights." He said the Yarrowkabra area is very underdeveloped and is missing some basic utilities, including telephone and power lines.
"We have been begging for a lot of infrastructure work but we have not been getting it," he said adding that the Prime Minister had promised to give certain sections of the community a power supply before year end. "The area is depressed, no jobs or anything, everyone has to come to Georgetown to work," he stressed.
Evil people
Carrington yesterday said that the person/s who snatched the girls must have been overcome by evil. "They got to be crazy. They got to have heard some evil voice in their minds," he said.
"I don't know the mindset of people. I can't imagine that people are gonna pick up two children just like that; two young children. These children were Spelling Bee champions in Yarrowkabra. We worked very hard…," he said before bursting into tears.
At this point, Martin Cheong, an executive member of the AFC, expressed thanks to the police and all those who have assisted.
He said the night before they went missing, all was well and his daughter was studying for her end-of-term examinations. He again said that there was no sign that either girl wanted to run away. "I rule out them running away completely because of the relationship that we have," he said.
Carrington said he was upset that our education system "does not educate our people to [suppress] the evil side of them. We have highly educated people coming out of school and doing stupidness." He said that somehow we have to find some way to educate our people so that they can have greater love for each other. "…If we don't do that crime will always be there.  No police force can stop crime because crime begins in the minds of the people. If we don't train their minds from childhood we will always have crimes," he said.
Stabroek News was unable to contact the relatives of Mootoo.
Police had said in a press release that investigations are being conducted into the "alleged abduction" of the teens, which was reported to the police around 08:15 hrs on Wednesday. The two students left their homes in the company of each other at about 19:00 hours on Tuesday and have not returned since.
Around the Web