President Bharrat Jagdeo has joined the Board of Directors of the Global Green Growth Institute (GGGI) which aims to pioneer green growth by integrating job creation with environmental sustainability in a manner similar to Guyana's Low Carbon Development Strategy (LCDS).
According to a Government Information Agency (GINA) press release, Jagdeo attended a meeting of the Board in Seoul, Korea last Sunday and later joined Korean President Lee Myung-bak to open the Organisation for Economic Development's Green Growth Summit.
In an address after the meeting, Jagdeo said, "GGGI provides a new and unique opportunity to make green development a positive development option."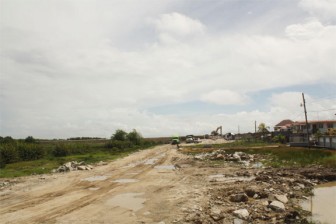 He also said it was encouraging to hear the views of other board members, who are global leaders, in working out to how to align social and economic development with low carbon and broader green growth. "What sets GGGI apart is its attitude and its belief that solutions for the developing world must come from the developing world," Jagdeo said.
GINA said Jagdeo's inclusion on the GGGI board builds on the core vision he first set out in 2007 during a speech to Commonwealth Finance Ministers in Georgetown. The vision was later realised in the drafting of the Low Carbon Development Strategy.
Later, in an article, Jagdeo had called on leaders to apply the world's intellect, innovation and resources to combat climate change in a manner that engages people and countries from most of the developing world. He had also said that "visionary leaders throughout the developed world" had spoken of how the global transition to low carbon economies presents their countries with huge opportunities for jobs, investment and growth.
GGGI grew out of the green growth experience of the Republic of Korea, launched by Myung-bak on June 16, 2010. It is chaired by Dr Han Seung-soo, former Prime Minister of the Republic of Korea and distinguished economist. Its Co-Vice Chairs are Lord Nicholas Stern of the London School of Economics, United Kingdom and Professor Thomas Heller of Stanford University, United States. Other members include Montek Ahlhuwalia, Deputy Chairman of India's Planning Commission; Lykke Friis, Danish Minister for Climate and Energy; Trevor Manuel, South Africa's former Minister of Finance; and Abdoulie Janneh, Under-Secretary General of the United Nations.
GGGI's website said it was founded on the belief that economic growth and environmental sustainability are not merely compatible objectives and that their integration is essential for the future of humankind. GGGI was established by several forward-thinking governments and NGOs to maximize the opportunity for "bottom up" (i.e., country and business-led) progress on climate change and other environmental challenges within core economic policy and business strategies," GINA said. It was designed to be "an open, global laboratory to support experimentation and collective learning by countries seeking to leapfrog the resource-intensive and environmentally unsustainable model of industrial development pioneered by advanced economies in an earlier era."
Around the Web