Police are investigating the death of a 61-year-old man who was discovered inside his car which was found submerged in a canal at Hope on the East Coast of Demerara yesterday morning.
Dead is James Phil, a father of two of Second Street, Dazzell Housing Scheme, East Coast Demerara.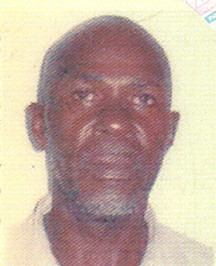 According to the police around 8 am yesterday, the man was found in his submerged car at Hope and it is suspected that he may have lost control of the vehicle which plunged into the canal, trapping him inside.
Phil was employed as a transport officer with the Courtney Benn Contracting Services Limited.
When this newspaper visited the man's house yesterday, his distraught wife, Audrey Mingo, recounted that her husband left home on Saturday evening to attend a social event and was expected to return home before midnight.
She said that after the hours ticked away and she didn't hear from him she decided to lodge a report with the police.
She said that yesterday morning around 5:45 am she was preparing to visit the Vigilance Police Station when one of the man's colleagues informed her by phone that his car was spotted in the canal at Hope close to the Hope Secondary School.
She said that she immediately travelled to the location where her worst fears were confirmed, and from all appearances, she said that the car must have been in the canal for some time based on the man's position when he was discovered.
She said her husband's hands were raised against the top of the window at the driver's side of the car, "as if he was trying to free himself from the vehicle".
Scores of relatives and on-lookers later converged on the scene as the man's car was taken out of the canal. His body is at the Lyken's Funeral Parlour in the city.
According to the police, investigations into the incident are ongoing.
Around the Web