The persons who kidnapped Yarrowkabra teens, Marissa Carrington and LaShawn Ann Mootoo are being described as `professionals' and police are continuing their hunt for them as well as the place where they were held captive for three days.
Alliance for Change member Michael Carrington told Stabroek News yesterday that "these people acted very professional. They are not ordinary people from the way their operated. These are people who knew their stuff". Carrington who is the father of 14-year-old Marissa said that since the girls were found late Friday night last, police have not updated them on the investigations. He said that over the weekend, his daughter appeared well, stressing "these people didn't ill treat them you know". He stressed that the abductors just locked them in a dark building and give them food and water.
Carrington clarified yesterday that just before their release the abductors covered their faces and fetched them out of the building. They were then placed in a car and driven to the spot where they were later found, he said.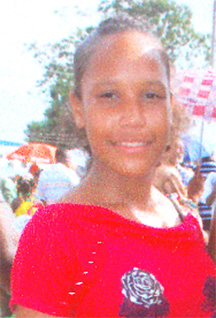 Crime Chief Seelall Persaud said yesterday that ranks are continuing investigations into the incident.
Carrington said his daughter has returned to school and he hopes she will be allowed to write several end-of-term examinations that she missed. He could not give an update on the other girl and this newspaper was unable to get in touch with her relatives.
According to the timeline of events given to investigators, the girls were walking towards the main road at Yarrowkabra, Linden/ Soesdyke High around 19:00 hrs when four men abducted them. They said that one was slim and the others were big built. They said that they were unable to see their faces which were concealed with what appeared to be knitted hats.
"All they did was snatch them, put their head down corked their mouth, and carry them to a building. They don't know where the building is. They locked them up inside bring water and food when they think they should eat. Just lock them up and basically not telling them anything," Carrington had said.
From there they said they were taken to an unknown location and locked in a building. They were given water and food when necessary and were not at any time touched or harmed by the men. According to the girls at one time they overheard them talking about releasing them.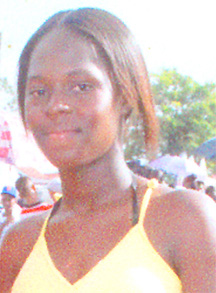 While they were being held hostage the girls managed to send text messages to relatives and friends from a cellular phone Marissa had in her possession. They said that they didn't know where they were.
Then some time on Friday night they were fetched into a car and driven to an area behind the airport. They then managed to call Carrington from their cell phone saying that they had been released but didn't know where they were. They said that they were seeing bright lights and it looked like they were near the airport.
Carrington and other relatives travelled to the area after informing the police and found the girls around 22:45 hrs. Rain was falling at the time and they were soaked.
Carrington has since called on the police to investigate the matter thoroughly and find the perpetrators.
Following their disappearance a massive search was launched along the highway and in parts of Timehri.
Around the Web