Well-known Guyanese danc-er and entertainer of yesteryear Pita Pyaree has passed away at the age of 94.
Pyaree, also known as Munia Tulsiram passed away on Wednesday.
Tulsiram was born on May 10, 1917 at Aurora, Essequibo Coast. In her late teenage years she developed the passion for Indian dancing and singing. Her stage name was Pita Pyaree, which means 'father's love'.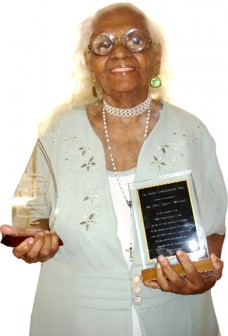 Speaking with Stabroek News at their Norton Street home yesterday, Pita's granddaughter Bobita Rambrich recalled that her grandmother was involved in many singing competitions and that she broadcast on Radio Dem-erara, which was located upstairs at Fogarty's building.
She said Pita danced at weddings and shows and travelled to Trinidad, Suriname, French Guiana and Holland, where she held various shows. She later formed group of singers, dancers, and musicians.
In Trinidad she tutored persons in Indian Dancing. "About 30 years ago she recorded 3 songs that were the hot tracks on the radio," Rambrich said. Two of the songs were recorded by Hala Gala, former owner of channel 16/67 and the other—"Hayre Hayre Karam Wah"—was with chutney singer Kanchan. Pita also judged singing and dancing competitions at Queen's College and at the National Park in the 80s.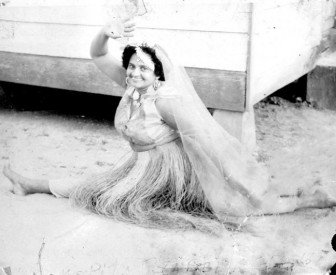 Pita also performed at the old cinemas back in the days, where, according to Rambrich she had "sold out crowds".
In 1972, Pita performed at the very first Carifesta that was held in Guyana, and in the year 2004 she received a Wordsworth Mc Andrew award for her outstanding contribution to Guyanese culture and heritage at the Guyana Folk Festival. In 2005 she was awarded by the Indian Arrival Committee and the Indian Commemoration Trust.
Rambrich explained that her grandmother told her "it was challenging to take on that as a career because people looked down on entertainment back in the days. They considered entertainers as outcasts, but she braved it she stood for what she believed in, and now years after she is still remembered for her contributions. Society as we may know it is very different from back in the days. People who stepped out from the norms of society were considered brave and should be recognized, for these are the people who crafted the paths for today's youth."
Over the last 20 years, Rambrich explained, most of her singing was done at mandirs and at various religious functions. But for the last 5 years, she hardly left the house. She had stopped dancing in 1970 when her son John got married, but she still performed at a few private shows.

Family life
Pita was married to Tulsi Ram, who died three years ago, for a period of 69 years. She never had any biological children, but she raised her niece's son John as her very own, after his mother died when he was eight months old. His children—Rambrich and her sister Suenita Ram—therefore became her grand children.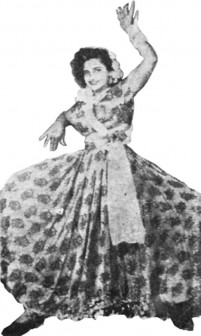 Pita was described as a very warm and embracing person of very high spirit. She was very jovial and enjoyed telling stories of her singing and dancing career back in the days. She embraced very strong religious beliefs, and as a result she enjoyed counselling people and provided guidance for them whenever they had difficulties. "We owe her a lot for being the figure of a great and loving mother and for insisting on the importance of education as being the number one priority," Rambrich said.
Pita's daughter-in-law asserted that Pita was also a very good cook. "She cooked the best and most tasty chowmein and fried rice and baked chicken."
"She would be terribly missed by her family who will forever call her the 'world's best mom'," her family stated.
Pita Pyaree's funeral will take place today. The funeral service will be held at the Lyken Funeral Parlour from 9.30 am to 11.30 am, followed by cremation at Kashi Daam, Ruimzeight.
Around the Web