The Ministry of Home Affairs today warned escaped sea bandit Kevin `Long Hair' Narine that it will soon catch up with him and said that the  police have been told to boost intelligence gathering so that ongoing piracy can be crushed.
In a statement following the spate of piracy attacks along the Berbice coast on Friday , the ministry expressed regret  at the incidents.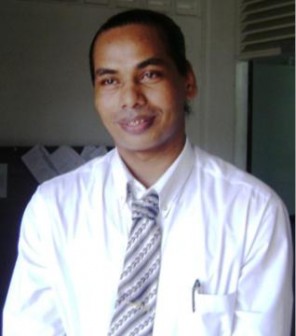 "The Ministry upholds the view that piracy within the meaning of the Hijacking and Piracy Act must be tackled on all fronts, at the National and International level.
"On the domestic front, Law Enforcement ranks must be more assertive and aggressive in hunting down and tracking pirates as well as persons harbouring pirates on land.  There must be no room for indecisiveness nor  equivocation.  The laws are there to be enforced and the Administration has, time and again signaled its unqualified support to have the said Laws enforced", the statement said.
It added that the small fishing community has a special role to play in stamping out this scourge since it is they who are being targeted.
The ministry also said is vital that the larger, better equipped "trawler" fishing community provide support to their "more disadvantaged and less resourced brothers in the fishing industry".
It contended that greater information sharing within the fishing community and with the Law Enforcement Agencies is crucial to the success of dismantling and capturing the pirates and those who provide them with succour.
"It is understood that "Long Hair" and his associates were provided support from persons who were detained by the Police on suspicion of harbouring criminals and fugitives from justice", the statement said.
It revealed that the report from the McLean Board of Inquiry has been received and the recommendations are being examined by the Ministry of Home Affairs.
"In the meanwhile, the Ministry of Home Affairs has issued general directives to the Guyana Police Force (GPF) to the effect that greater emphasis be placed on intelligence gathering in "B" Division with the objective of crushing piracy.
"On the international front Guyanese Law Enforcement Ranks are in contact with  their  Surinamese and French counterparts  with a view to tracking down and ferreting out   "Long Hair" and his cohorts who are believed to be hiding out somewhere between the Suriname and French Guiana Borders.
"Kevin Narine's hair may be long but the long arm of the Law will soon catch up with him and cut short his ill-gotten freedom", the statement said.
Around the Web