Magistrate Fazil Azeez was last Tuesday forced to dismiss the Guyana Power and Light (GPL) stolen transformer case based on the insufficiency of evidence with the failure of the prosecution to call key witnesses being the primary factor in its collapse.
The owner of the Regent Multiplex Mall, Ganesh Ramlall; his electrician Rajesh Sanchara and David Jones walked out of the Georgetown Magistrate's Court free men, more than two years after they were jointly charged with stealing the transformer which was found installed at the Regent and Wellington Street business place. The trial started during the first quarter of last year.
The prosecution closed its case without calling several important witnesses who would have been able to testify about the actual theft of the transformer. Some of those who took to the stand contradicted themselves in their testimony and were later discredited by the defence lawyers.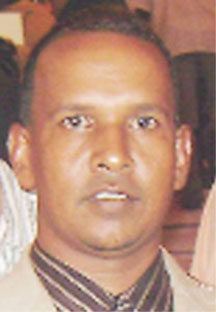 This newspaper understands that about six witnesses testified when the prosecutor had more than a dozen statements in his file. It was stressed that the prosecution did not produce a single witness who incriminated either of the defendants in the theft.
The investigating rank, during his testimony, could not produce exhibits to the court to support the case, nor could he identify the serial number of the stolen transformer or its capacity.
A GPL employee had testified that the statement he had given to the police was not correct. As a result his entire testimony was inconsistent with his statement.
No-case submissions were made by the defence counsel, after which the prosecution responded and last Tuesday was set for decision. After reviewing the evidence, Magistrate Azeez concluded that the prosecution failed to make out a prima facie case against the three defendants. As a result he dismissed the case. On January 28, 2009 Jones, Ramlall and Sanchara were charged with stealing the transformer. It is alleged that between October 27 and November 17, 2008 the trio conspired with other persons to steal one KVA transformer belonging to GPL valued at $4,140,000.
The matter was later called on at least three occasions but each time it was adjourned. It took more than a year for the trial to begin.
The transformer was stolen from the Guyana Power & Light (GPL) Sophia location some time during the last two months of 2008, as, according to the company's Managing Director Bharrat Dindyal, an audit had been done that October and at that time all the transformers the company had in stock were intact.
It was only when a city businessman took three transformers to be tested by the company that it was discovered that transformers had been stolen.
The three had been sprayed over. Following that discovery, the company checked its stock and found that two heavy-duty generators had also been stolen and information received led to one transformer being found installed at the newly built Regent Multiplex Mall at the corner of Wellington and Regent streets.
Around the Web