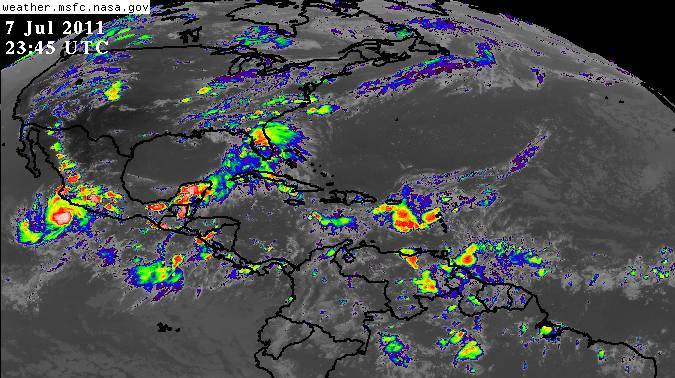 Heavy rains could hit Guyana within the next two days as the HydroMet Department of the Ministry of Agriculture monitors the development of a tropical wave located northwest of Guyana in the Caribbean Sea.
According to a bulletin issued by the MoA yesterday, the United States National Hurricane Centre has identified an area of disturbed weather associated with a tropical wave centred about 550 miles east-southeast of the southern Windward Islands (north-north west of French Guiana).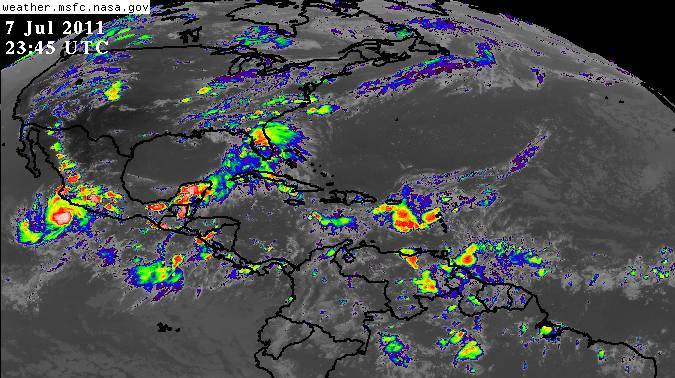 According to the bulletin, although development of the weather system is not expected, heavy rains are possible over northern South America and south of the Windward Islands during the next day or two.
The MoA stated that there is a 10% of the weather system becoming a tropical cyclone over the next 48 hours from the time the bulletin was issued yesterday afternoon.
According to US National Weather Service, last evening the tropical wave was of low amplitude; however its location was classified as an area of enhanced moisture.
The HydroMet Service of the MoA is closely monitoring the weather system and will provide the necessary updates and advisories should they become necessary.
Around the Web