Prison Officer Orlando Jaundoo, who was remanded to prison following a charge of aiding and abetting in the escape of a prisoner, has been granted $200,000 bail by acting Chief Justice Ian Chang.
Bail was granted following a High Court petition by attorney Kim Kyte John yesterday.
Jaundoo, 24 of Lot 1 Content, Mahaicony, is alleged to have aided and abetted Krishna Paul Doerga–who was serving a three year sentence for issuing a bounced cheque to a rice farmer–to escape from the New Amsterdam prison. He was refused bail by Magistrate Roby Benn and remanded to prison, after his arraignment.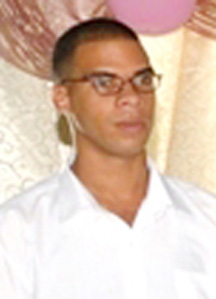 Police Corporal Roberto Figueira had objected to bail on the grounds of the nature and gravity of the charge, while saying that Jaundoo had been placed in a position of trust and betrayed it. Corporal Figueira also said that if granted bail, Jaundoo would flee the jurisdiction.
But Defence Counsel Kim Kyte John argued that her client was instructed to take the prisoner to the Prison Annex to fix a sewing machine, after which force and violence was used on him, resulting in him taking the prisoner to Springlands and subsequently Nickeri, Suriname.
"Your Worship, as soon as possible, my client reported the incident to the police in Nickeri. He was overpowered. He was taken to do a medical, but it was not presented in court," she said in her petition.
She added that while it was his first brush with the law, he was not a flight risk, since he had the opportunity flee but did not do so.
Around the Web