President Bharrat Jagdeo yesterday said that Agrément had been received from Brazil for Kellawan Lall to be Guyana's new Ambassador to Brasilia.
He was responding to a question at a press conference yesterday at the Office of the President. Jagdeo said he was unaware of the reasons for the delay up but thought that it might have been due to the usual bureaucracy.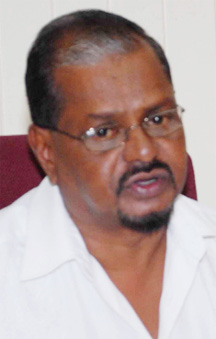 Last week, Cabinet Secretary Dr Roger Luncheon confirmed that Brazil was taking longer than usual to respond to the proposed posting of Local Government Minister Lall as ambassador, saying that the delay was the longest in recent years.
He said then that Brazil reserves the right to take, "however long they want," while adding that Guyana could always pull the name if it grew impatient waiting on a response.
It was back in late March when Luncheon told media operatives that Lall had accepted an offer made by the President to take up the diplomatic posting in Brazil and that PPP/C MP Norman Whittaker had been identified to head the Local Government ministry.
Jagdeo said yesterday that Whittaker now will assume the post of Local Government minister.
Lall replaces PPP stalwart Harry Narine Nawbatt, who left to serve as Guyana's new High Commissioner to Canada. He had served in that post since November 2008.
Around the Web