Butcher Shawn Sooklall, who pleaded guilty to killing his girlfriend Tricia Welch in July 2006, was yesterday sentenced to 15 years imprisonment by Justice Roxane George.
At the start of the court proceedings, Sooklall's lawyer Mursaline Bacchus, noting that the law makes provision for compensation, announced that his client was offering $1.2 million, which would benefit the child of the deceased. He then handed over a cheque, made payable to the Registrar of the Supreme Court, but stressed that it should not be considered "cheque book justice," because the law itself makes provision such a move.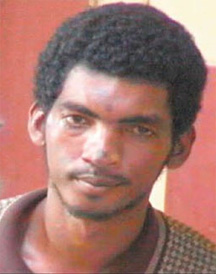 At this point Justice George asked the guardian of Welch's daughter, Rita Narine, if she had anything to say and she responded, "I am not a part of this [referring to the compensation]."
Justice George told her it was not up to her but rather a matter for the court.
Sooklall, who addressed the court, said: "Your honour, I am very sorry for what has happened. I regret this day onto now. I ask the court to have mercy on me."
Attorneys Judith Gildharie-Mursalin and Konyo Sandiford represented the State.
The sentence
In imposing the sentence, Justice George looked at the evidence presented during the trial, particularly the evidence of Welch's daughter, Jada, who was seven years old at the time.
The judge also noted that the case before her was one of a growing number involving domestic and intimate partner violence.
A strong message, she said, had to be sent to perpetrators that violence against women cannot be accepted and will not be tolerate or condoned.
Noting the gravity of the case, and referring to factors which Justice of Appeal Yonette Cummings had set out to be considered when sentencing, she said a high starting point was required to reflect public sentiment, which is the denunciation of violence against women. "So I will start at 25 years," Justice George said.
She noted the injuries Welch sustained during the attack—a total of 15 wounds, eight of which were penetrative; she had been stabbed 12 times and her throat slit twice. She also took into consideration Sooklall's conduct towards Jada. Justice George said Welch was killed in the presence of her child, who no doubt continues to suffer trauma.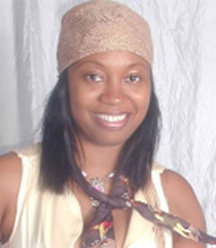 "Uncle Shawn [as Jada identified Sooklall] betrayed her trust and he made her a victim also by placing the bloody knife to her throat and telling her to go back to bed," Justice George said.
The horrific manner in which Welch met her death would have caused grief to not only Jada but all her relatives and friends, she added.
She said Sooklall's conduct was a critical factor and pointed to the probation report, which was unfavourable. It stated that Sooklall showed a lack of remorse and sought to exonerate himself by blaming someone else for the murder. His post-offence behavior also demonstrated callousness on his part because he left in a taxi as if nothing had happened.
Even though his counsel said his client felt that Welch had found someone else, Justice George stressed that one had choices in life and instead of walking away Sooklall chose to inflict 15 wounds and should be dealt with condignly for this cruel and brutality.
The judge then focused on factors lending to the reduction of the sentence and for Sooklall's guilty plea, deducted two years from the initial 25.
She noted that his counsel mitigated on his behalf that he had no previous charges, assisted his elderly father in cattle farming and should be given an opportunity to return to make a contribution to society, particularly in the agriculture sector. But she noted too that Sooklall had not given an explanation for his conduct on that fateful night.
Compensation
Justice George then considered the compensation offer. Her view was that it could go towards mitigation since compensation is a form of punishment, but made it clear that no amount of compensation can assuage the pain of losing a mother. She also considered as a mitigating factor, Jada's evidence that "Uncle Shawn" was kind to her and her mother and for this she deducted a further three years.
Further consideration was given by the judge to the Caribbean Court of Justice's decision that in sentencing the court must take into account the time spent in custody. As such five years were deducted as time served.
Justice George also made a consequential order regarding compensation that the sum be placed by the registry in an interest bearing bank account for Jada, who is now 11 years old. She said that every three months the guardian, Rita Narine, will be paid $30,000 for the child's benefit. In the absence of Narine, Justice George said, the sum is to be paid to a court appointed guardian and this will continue until the child's 18th birthday, if she remains in the country. If for any reason the child leaves Guyana an application may be made to the court to vary the order. On attainment of age 18, whatever remains in the account could be uplifted by Jada.
Justice George then told Sooklall that he was sentenced to 15 years imprisonment and ordered that he be taken away. His relatives, who had packed the court, were teary eyed.
Jada later expressed joy that she had gotten justice for her mother. Two of Welch's aunts, Rita Narine and Desiree Narine, also expressed relief that the trial was finally over and said they were eager to call Welch's parents who resided abroad.
On June 15, Sooklall pleaded guilty to manslaughter, after the prosecution did not object to the lesser count being read to him.
Jada was the star witness in the prosecution's case against Sooklall. The child had told the court that she saw Sooklall holding a bloody knife as her mother lay bleeding in a "crunched up" position on the floor.
Around the Web