Police Constable Cleon Moriah was today charged with manslaughter following investigations into the death of Terry Wayne Jack of Orealla, who was shot while at the Orealla Police Outpost on July 04, 2011.
A police release said that he appeared before Magistrate  Fabayo Azore at the Whim Magistrate's Court and was placed on $300,000.00 bail. He is to return to court on July 14, 2011.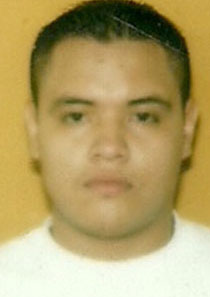 On the day in question, the  constable had hurried to Jack's home to inform his mother, Vilma Schadde that he had been shot. He then took her to the station, where she saw her son's body lying face down in the kitchen in the upper flat with a gunshot wound in the region of his heart.
She also told this newspaper she learnt that he had been sitting on the kitchen floor drinking while the officer was reportedly standing over him with the gun.
He said too that it appeared as though Jack, the eldest of four siblings tried to "push away the gun because his fingers [on the left hand] had black gun powder."
The woman said the four were "having a party at the station and they were sporting with two girls." She learnt that the officer reportedly got jealous because her son was becoming too friendly with the females.
She said her son "continued to make jokes and he [officer] threatened to shoot him. Like he didn't expect him to do it and by the time me son said 'shoot me na,' he pulled the trigger."
The girls questioned the officer as to why he did that and started to scream and got scared and ran away.
Schadde related that "after an hour he came to my house and rapped on the door and tell me 'mommy your son shoot himself.' I asked him 'where,' if he was dead and he said, 'yes.'"
At the station, he kept "walking up and down and hollering and crying. He tell me that my son put him in problem and that he would have to go to jail."
She said too that "he asked me what would happen to his mother and his fiancé and I asked him if he didn't know that before."
The woman asked him to see the gun and he brought it out from the cupboard and she could not believe that Jack could have used "that heavy weapon…"
Around the Web