The Ministry of Education says 156,000 school uniform vouchers have been distributed to coastland students and the remaining 9,000 will be handed out when the second phase of the initiative starts today.
In a press release the ministry said a total of 165,000 coupons are to be handed out for the coastland programme. Minister Shaik Baksh is urging parents who have not collected vouchers for their children to do so during the second phase of the initiative which will start today and conclude on July 22.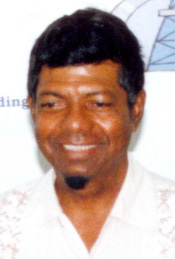 The ministry said the $300M programme is part of a national drive to bolster students' attendance countrywide. Baksh said a relative of the child/children armed with an identification card or the child/children's report card/s, can collect the coupons.  The vouchers are worth $1,500 each and are distributed by the learner's class teacher.
During the second phase of the initiative vouchers will be distributed from 11am to 1pm weekdays.
They are redeemable at designated stores in the regions where the children reside. The ministry also noted that the Amerindian Affairs ministry is coordinating distribution in the hinterland regions.
Additionally, the National Remediation Programme targeting poor performers in English and Mathematics at grades two, three and four at the primary level and grades seven and eight at the secondary level is starting on Monday.
The programme seeks to provide supplementary tuition to learners who gained less than 50% at the 2010/2011 annual end-of-year examination. It aims to boost these learners' skill to an acceptable level so that they would be better able to perform in their new classes when school reopens in September.
Last year, 13,500 students participated in the month-long programme which was delivered by 800 teachers. The teachers were trained to impart the course in a fun-filled manner. The same format will be used this year.
Around the Web