(Jamaica Observer) At near 3:30 am on Sunday morning a weary audience inside Kingston's National Indoor Sports Centre applauded the newly-crowned beauty queen, Shakira Martin as she made her first walk as Miss Jamaica Universe 2011.
For Martin, as well as the small audience scattered across the sprawling sea of hundreds of white plastic chairs inside the venue, this marked the end of an ordeal, which for some audience members lasted as long as seven hours.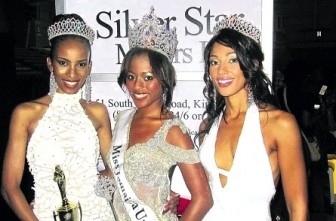 The event, which was scheduled to start at 8:00, never got going till nearly three and a half hours later.
For many, like the Observer team, which we arrived ahead of the scheduled start time, aside from the well laid out seating, it was clear that the organisers were behind schedule.
Lighting and sound equipment arrived at the same time patrons were filing into the Centre, and for the next three and a half hours, patrons sat and were treated to a course in how to set up lighting and sound for an event, as technicians moved without urgency, rigging lights and running sound cables.
This long wait, without explanation, prompted outbursts from disgruntled patrons who broke into spontaneous applause and chanted "start the show" on a number of occasions.
When the wait finally ended near 11:30, what would ensue was a poorly-produced event, sound defects, poor lighting and long breaks, which added further insult to the already tired and worn-out audience members.
Although the tempo lifted during the appearance of the beauties, due to the presence of their personal cheering teams of family and friends, these never really soothed the old wounds.
Around the Web