Police are investigating the circumstances surrounding the death of a 61-year-old Annandale resident, whose body was found yesterday in a drain at Good Hope, East Coast Demerara (ECD).
Dead is Nankishore Phuljaria of Lot 200 Gale Street Annandale, ECD. Speaking with this newspaper, Phuljaria's son-in-law Anand related that the senior citizen would normally stay at his Annandale residence, but as soon as he received his pension he would travel to Good Hope where he would stay for days with some friends, drinking and sporting. Anand said he suspected that most likely on the night before he was found his father-in-law intoxicated and fell into the drain, a few houses away from where he was staying in Good Hope and drowned as a result.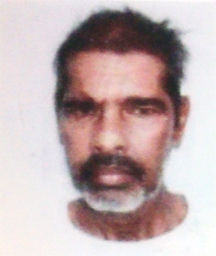 According to a police press report, Phuljaria's body was discovered some time around 6:30 am yesterday. The dead man was discovered by his friends, while some residents in the area, who knew the man, called his relatives in Annandale to inform them of the discovery.
Phuljaria leaves to mourn four daughters and five grandchildren, along with his son-in-law.
The body is at the Lyken Funeral Home awaiting a post-mortem examination.
Around the Web