A West Bank Demerara (WBD) man had his licence suspended by police pending the outcome of a causing death by dangerous driving matter which occurred in 2008.
Police said in a press release that Dwayne Fraser of Lot 32 Vive La Force, WBD has been charged with the offence following investigations into an accident which occurred on June 17, 2008, at Craig and Sheriff streets, Campbellville, and resulted in the death of Pearson Adams.
"As a consequence his driver's licence has been suspended pending the outcome of the matter," the release said.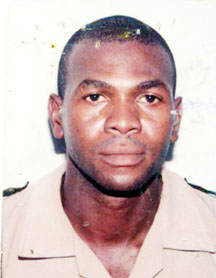 Adams, a 36-year-old driver at Professional Guard Service was killed after his head was crushed by a Cevon's Waste Management truck.
At the time of the mishap, Adams, a resident of Lot 115 Pineapple Street, East Ruimveldt was a pillion rider on Fraser's motorcycle and they were on their way to collect their vehicle.
According to reports reaching this newspaper, the motorcycle the two were on was alongside a Cevon's truck and as they turned into Craig Street, the truck also turned. The two collided and Adams fell off; his head was crushed.
He succumbed to the injuries he sustained about half an hour after arriving at the George-town Public Hospital.
Fraser was treated at a private medical institution for minor injuries.
Around the Web