Leonard Lamazon, the East Coast Demerara businessman who was found dead in his Non Pariel, East Coast Demerara home last Friday, died as a result of a heart attack, a post-mortem examination conducted on Monday revealed.
This is according to Lamazon's daughter, Leneva, who said that the family is completing preparations for his funeral, which could be held this weekend.
It was an employee, Oretta, who discovered his lifeless body some time after 8 am last week.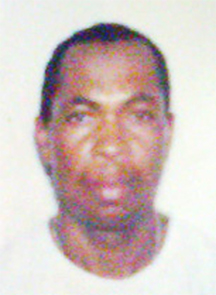 After trying to raise the man and receiving no response, Oretta said she peeped through a window and saw Lamazon lying on his bed. He was motionless. She said she immediately raised an alarm and neighbours came rushing over. They broke down the door and found him dead.
There were no marks of violence on the body nor were there signs of forced entry to the one-bedroom house which is attached to the snackette and bar he operated.
Lamazon had moved to the location from Bachelor's Adventure about two months ago.
Around the Web