Police in E&F Division are on the hunt for three men who inflicted a severe beating on a miner they had accused of stealing a missing grass cutter.
Stabroek News was told that the incident occurred on Monday morning at 14 Miles, Bartica. The perpetrators who were all armed with guns, tied Earle Austin, 37, of Nabaclis Village, East Coast Demerara to a tree and began beating him.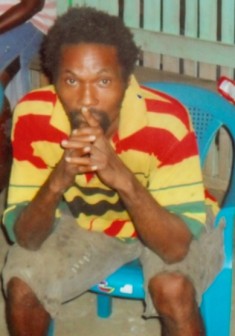 Austin died hours later, still strapped to the tree.
The body was transported to the city today and is at the Lyken's Funeral Home awaiting a post-mortem examination.
This newspaper understands that one of the perpetrators is from Linden while the other two hail from an East Coast Demerara village.
Around the Web