The bodies of a man and his two children were yesterday discovered at a farm at Adventure, on the Essequibo Coast, following an apparent murder-suicide that left the community in a state of shock.
Dead is Ranveer Persaud, 25, called 'Joe' and his two children, four-year old Shivo and two-year-old Vivya.
According to police, Persaud, of Lot 10, Adven-ture, Essequibo Coast, had a domestic dispute with his wife at about 8:30pm on Tuesday night and shortly after he left the home with the two children for his father's residence at another section of Adventure.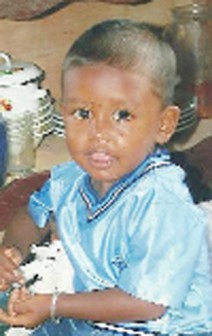 However, at about 5:30am yesterday, the man was found hanging from a tree at the back of his father's yard, while the bodies of his two children were found a short distance away in a pond. It is suspected that the man may have killed the children, after which he committed suicide, the police stated.
Reports are that the young man and his wife had a turbulent relationship in recent months, and according to a relative, the man would be frequently abused by the woman.
It was noted too by a relative that while the man never displayed suicidal tendencies, he had in the past told his relatives that he wanted to move out of his home, citing issues with his wife.
Speaking with Stabroek News at their home yesterday, Persaud's wife Shivanie Persaud recounted the heated argument on Tuesday night, following which he left the house with the two children. He told her he was taking them to their grandfather, who lives a short distance away. "That was the last time we see them," she stated.
The man's father, Poorashpan Persaud, told Stabroek News that around 5:30 am yesterday, he discovered the bodies when he went to milk his cow as usual at the back of his home, where he has a small farm.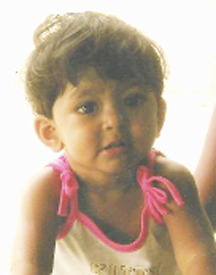 He said that when he arrived at the location, he could not locate the animal, which he would normally tie at nights. This prompted him to search for the missing animal and he noted that it was during that time that he saw his son's body hanging from a nearby mango tree.
"I went home and told other family members about the body and then we went back together and we saw it was Joe," he said.
Reports are that shortly after the man's body was discovered, his father became worried that something terrible might have happened to the children and a search was immediately made for them. Some 40 yards away from the mango tree, the children were found lying face down in a pond by an uncle. They were frothing from their mouths.
The gruesome discovery was immediately reported to the Suddie Police Station and villagers and passers-by converged at the scene to get a glimpse of the bodies.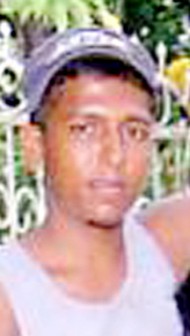 The bodies were later taken to the Suddie Hospital mortuary, where they await post-mortem examinations.
Around the Web