Relatives of Terry Wayne Jack of Orealla are wondering why the policeman who was accused of shooting him dead was not taken to the Springlands Court where Magistrate Krishndat Persaud was sitting on Monday.
Police Constable Cleon Moriah appeared at the Whim Court before Magistrate Fabayo Azore and was placed on $300,000 bail.
The case has been transferred to the Springlands Court for today.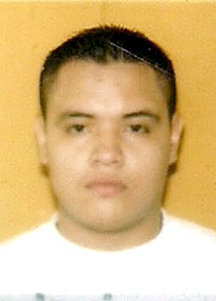 Reports are that on Monday, July 4 at the Orealla Outpost, Jack was shot while in the company of Moriah and two females.
This newspaper was first told that court was not in session at Springlands on Monday but Jack's mother, Vilma Schadde said on Tuesday that they were actually waiting in court for Moriah to arrive.
Relatives said that the prosecutor kept checking why the prisoner was taking so long to arrive. Eventually, around midday they were told that the case would be called at the Whim Court.
They said the police tried to tell them not to go because the case would be finished by the time they got there.
However, they insisted on going and arrived just in time to hear the end of the case when Moriah was placed on bail. They were not pleased at all.
Meanwhile according to other persons present in court, Magistrate Persaud was commenting about the long time prisoners would take to get there. He had said it was happening for three days.
This newspaper understands that the officer was supposed to be charged before that magistrate on Friday.
Observers were also baffled that although Moriah was being held at the No. 51 Police Station, ranks were claiming that they did not have transportation to take him to Springlands.
Around the Web