A 25-year-old man who was a member of staff at the Camp Street prison and who allegedly took cigarettes and narcotics into the jail was placed on $100,000 bail after he made his court appearance before acting Chief Magistrate Priya Sewnarine-Beharry at the Georgetown Magistrates' Court yesterday.
The allegation is that on July 10 at Georgetown, the defendant Quacy Collins of Lot 2 Hadfield Street had in his possession 13 grammes of cannabis that he took into the Camp Street prison. It is also alleged that on the same day the defendant took into the prison five packs of cigarettes,  the said item being a prohibited article.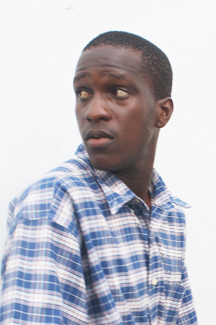 The man pleaded not guilty to both of the charges when they were read to him.
When asked by the magistrate if the "facts were as charged," Police Sergeant Lionel Harvey responded in the affirmative after which no further details were given regarding what transpired on the day in question.
The prosecution had no objection to bail but requested that it be granted in a substantial sum to ensure that the defendant returns to stand trial.
Harvey also asked the court to be aware that the accused at the time of the incident was a serving member of the Guyana Prison Service. When asked by the magistrate, the defendant said that he was employed with the prison service for five months.
The man was granted bail at $100,000 and the matter was transferred to Court Five for October 24.
Around the Web