The leadership team for A Partnership for National Unity (APNU) will include candidates for prime minister, deputy prime minister and vice presidents and WPA co-leader Dr Rupert Roopnaraine is set to be one of the vice presidents, a reliable source has confirmed.
Although discussions on the leadership team are still ongoing, the source said that "Roopnaraine will be a vice president". The source explained that this position will not prevent Roopnaraine from being considered for the post of prime ministerial candidate. The question as to who will be APNU's prime ministerial candidate continues to be a point of much debatethis newspaper was told. Roopnaraine had been mentioned as a possible candidate with the strong backing of his party but this newspaper understands that his nomination has not received unanimous support among the parties involved.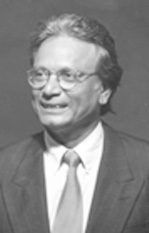 APNU was formally launched on Friday evening at the Ocean View International Hotel but there had been no unveiling of a leadership team as had been expected. APNU presidential candidate David Granger had told Stabroek News that while the prime ministerial candidate would not be announced, a leadership team would be put forward but this did not happen. Stabroek News was unable to contact Granger for comment on the issue yesterday.
However when contacted yesterday, PNCR Leader Robert Corbin indicated that the expectation that a leadership team would have been announced on Friday may have been premature.  "We didn't want to announce it in a piecemeal fashion," Corbin explained to this newspaper.
Speaking particularly on the issue of the prime ministerial candidate, he said it was decided that it would not be appropriate to name a prime ministerial candidate when APNU was still open to having members join. He said the prime ministerial candidate would be selected later based on wider consultation with the additional groups that will become members of APNU.  The PNCR, WPA, GAP, NFA, GPP, GNC and GALA are the existing partners in APNU. Corbin said though that whoever will be the prime ministerial candidate will be selected on the "CEGGGO principle": Competence, Ethnicity, Gender, Generation, Geography, and Occupation. He said too that in APNU, there are certain general principles and there is a predisposition to have a system with a deputy prime minister and vice presidents.
Questioned about his role in the APNU, Corbin said that he's integrally involved in representing the PNCR in the opposition coalition.  Now that the APNU has been launched, a leadership caucus will be formed where each group will have a representative on this body. Corbin said more details about this body will be provided later in a press release.
Corbin noted that one of the priorities of the APNU at the moment is to get additional organizations and groups to join and they can subscribe filling out membership forms and subscribing to the Statement of Principles.
On Friday, it was announced that APNU will now move to hold regional launches. The first is set for Linden on July 22 and another for New Amsterdam on July 23. A rally is also scheduled for July 29 at the Square of the Revolution.
Around the Web