A Guyanese Taekwondo instructor has been accused of sexually assaulting a nine-year-old girl in Georgia, USA  and has been placed on a US$100,000 bond.
According to the Atlanta Journal-Constitution, police charge that Adrian Spellen, 28, assaulted the girl at his Taekwondo school, Powerkicks Martial Arts on 3026 Miller Road in Lithonia.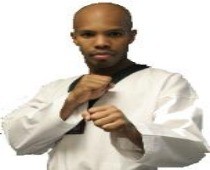 The report said that the alleged assault is believed to have occurred between late May and early June at the martial arts studio.
Spellen was taken into custody on June 25.
The report said that community leaders were among the more than 50 people who turned out at the bond hearing on Wednesday to support the popular Taekwondo instructor.
State Senator Donzella James and well-known defence attorney Don Edwards were among those who stood on the courthouse steps to defend Spellen, the newspaper's report said.
Spellen's mother, Donna told the newspaper that with God's help, she will prove her son's innocence.
She said her son is a pillar in the community and has helped children when no one else would.
Spellen's attorney said police haven't thoroughly done their investigation.
"There's been very little investigation, we believe, by the detective at this point in this case, and we want to get to the bottom of it," defence attorney Regina Matthews told Channel 2.
Spellen has a website, powerkicksmartialarts.com. He has operated Powerkicks since 2003 and has plans to compete in the 2012 Olympics. The newspaper's report said that he is a representative of Guyana for the Taekwondo Confederation.
Around the Web