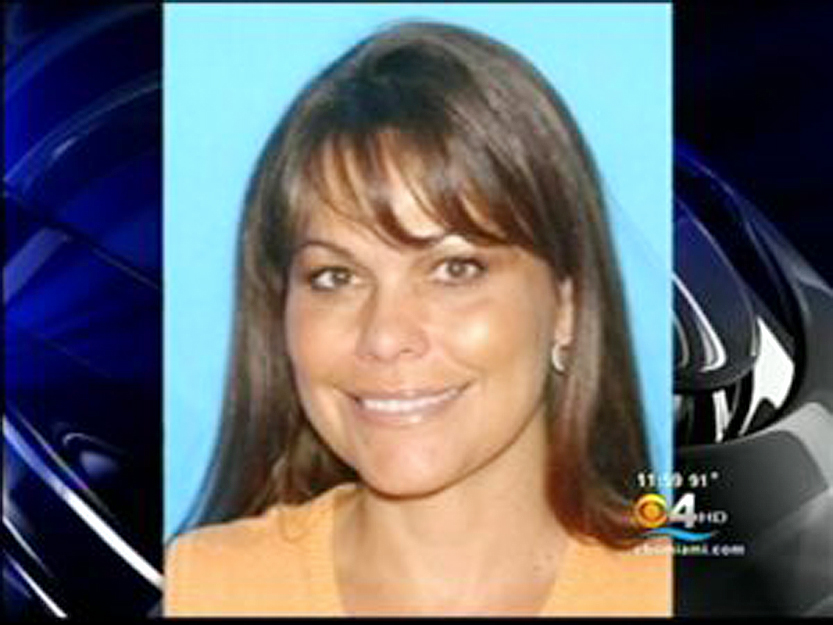 PEMBROKE PINES  (Sun Sentinel) – Police this evening arrested the adopted son of a slain real estate agent with first-degree murder in her death.
Gerard Belmonte, 21, was being interviewed by detectives at the Pembroke Pines Police station this evening.
Authorities declined to say what Belmonte has told them, but they said he is scheduled to be taken to a Broward jail tonight.
Detectives discovered what they think is the body of Natalie Belmonte, who has been missing since Sunday, in a marshy wetland area about two miles from her home. The site is west of 196th Avenue near Chapel Trail Elementary school and the residential development Chapel Trail Estates.
Belmonte, who has lived in her neighbourhood for about 17 years, was last seen about 2:30 a.m. Sunday when she returned to her home in the 19300 block of Northwest Fifth Street after attending a party, police said.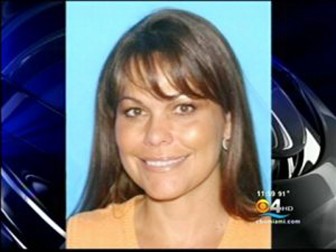 Natalie Belmonte
Resident Kimberly Behm, 40, who lives in the neighbourhood east of where the body was found said she heard helicopters this morning and thought of Belmonte, whose story she'd learned from news reports, when she saw crime unit vehicles.
"It occurred to me that they have found something," Behm said this afternoon. "It's shocking to know this happened right outside the gates to our house."
Behm said she watched this morning as authorities carried a large white cooler out the marshy area, load it into a truck and drive it away.
Eilene Acosdac, who lives three blocks from the marshy area, described the situation as purely "frightening."
"It makes you wonder what kind of neighbourhood this is," she said. "This is not a pretty picture and this is not a good feeling."
Authorities centred their search around the western Pembroke Pines area because a home surveillance video recorded on the morning the real estate agent went missing shows someone carrying a large object out of the woman's house and then returning to the home minutes later, several sources close to the investigation said.
Investigators theorized that the person on the video may have been trying to get rid of evidence, and since that person returned to the home minutes later, they could not have driven very far, the sources said.
Earlier this week, investigators found evidence in several trash bins in western Pembroke Pines that pointed to "foul play," Rakofsky said. Police found some evidence related to Belmonte's disappearance inside a trash bin behind the Publix supermarket at 19400 Sheridan St, but declined to identify exactly what was found.
Belmonte is a divorced mother of two grown sons and one grown daughter, neighbours said.
She adopted one son, now 21, from her homeland of Guyana in the late 1980s, when he was about 9, and they live together. Her other children live with their father, a neighbour said.
Rakofsky said the adopted son has been cooperating with authorities. "He is also the last person to see her, so we are interested in speaking with him some more," he said.
Police have said they have found no signs that someone forced their way into Belmonte's home.
Authorities  urged anyone who may have seen a maroon Lexus ES 350 sedan on or near 196th Avenue between 5:15 a.m. and 6:45 a.m. Sunday to call Broward Crime Stoppers at 954-493-8477 (TIPS).
Belmonte owns a car of the same colour, make and model. A reward of up to $1,000 has been offered.
Around the Web