Erica La Cruz yesterday became the fifth fatality of Monday's Homestretch Avenue accident. She was 18.
La Cruz, of 'A' Field, Sophia, was admitted to the Intensive Care Unit of the Georgetown Public Hospital (GPH) after undergoing surgery, but succumbed early yesterday morning to severe head injuries.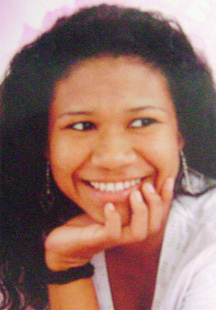 Four persons, Coretta Benjamin, 39 of 'B' Field, Sophia; her daughter, Crazel Paul, 8; Peter McLennon, 29, of 'B' Field South Turkeyen; and Junior Duncan, 48, also of Sophia, died on Monday evening after Route 48 minibus BMM 9888 turned turtle. Ten others were injured.
Police said the accident occurred when one of minibus's rear tyres blew out, causing the driver to lose control of the vehicle. The minibus subsequently toppled several times along the roadway before coming to a halt several yards away at the side of the road. The bus had been carrying passengers to the Stabroek Market bus park.
At La Cruz's home, her grandmother, Stanislaus De Silva, related that the young woman was on her way to the Georgetown Public Hospital (GPH) to uplift medication for her aunt, who had returned home on Monday, after having undergone surgery, when the accident occurred.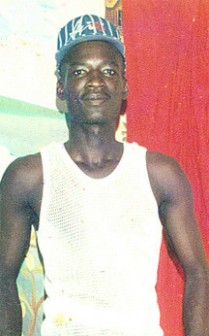 De Silva said that on hearing of the accident, she tried making contact with La Cruz, but to no avail. Later, she and other relatives went to the hospital to see if La Cruz was among the survivors or the deceased, but they received no information. It was only yesterday morning that they received the news that La Cruz had undergone surgery but succumbed shortly after, from the massive head injuries she had sustained, as well as internal bleeding.
La Cruz, who was a secretary at a beauty spa in the city, was abandoned at her grandmother's home by her mother at the age of three months. De Silva raised her since that time.
Although Duncan died on Monday, he was only identified yesterday morning. Like La Cruz's family, his was also trying to come to grips with the sudden tragedy.
Duncan's wife, Ann, who was in tears yesterday afternoon, recalled that the man, a carpenter, had returned home from work, put his bag down and told her that "he coming back, he going and pick up something." The woman said their seven-year-old son even followed him out to the road. It was the last time he would see his father alive.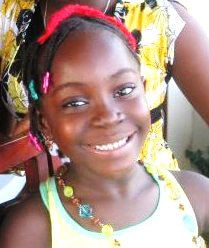 Ann said when she heard of the accident, she immediately tried calling Duncan but got no answer from his cellular phone. "Whole night last night I din't sleep and when I go to the hospital, they ain't telling yuh nothing," she wailed. She added that she even showed them the front page of a newspaper and pointed out her husband as the man lying on the road with the money in his hand—Duncan, she noted, always had his bus fare at hand while travelling in buses—but was still denied information. Eventually, "after I start get on bad," she said, she was told that an unidentified male was taken for surgery and that he was currently in "Ward Nine." This information, she said, confirmed what she had already suspected had been Duncan's fate, as she knew that "Ward Nine" was the morgue.
Duncan and Ann had been together for 18 years. They couple had five children, whose ages range from seven to 22 years old.
Meanwhile, when Stabroek News visited the GPH yesterday afternoon, an injured Keisha Thornton was in severe pain, and she was bleeding through the nose. As a result of the accident, the accounts teacher from the Brickdam Secondary School is missing a few of her front teeth. She is currently in the Female Surgical Ward.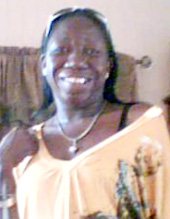 Stabroek News also learnt from the family of Peter McLennon that he was the uncle of Michael and Anthony Lutchman, ages 11 and 9, respectively. According to them, at the time of the accident he was taking them back to their Lot 70 Sixth Street, Alberttown home, after they had spent time at their father's home in Sophia. The boys' grandmother, Paulette, said she thanked God that their lives had been spared and they only sustained minor injuries. On Monday night, they were both treated at the Woodlands Hospital and subsequently sent away.
Desiree 'Jamacia' Archibald, who sustained abrasions to the head, was yesterday discharged from the GPH. Her siblings, Krystal 'Tatian' Smith and Sean Archibald, who share her Lot 23 Crane Housing Scheme, East Bank Demerara address, are currently in the Paediatric Ward of the hospital. The former sustained head injuries, while the latter sustained a fractured skull. They are both in a stable condition.
Eight-year-old Renisha Benjamin also suffered serious head injuries and bruises about her body. She is currently in the Paediatric Ward of the GPH, where doctors are keeping her sedated.
The family of head teacher Corretta Benjamin and her daughter Crazel Paul were still in a state of shock yesterday. Crazel's sister, Delicia, a fourth form Queen's College student, was treated for the injuries she sustained and later sent away.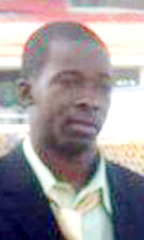 Four other persons, three males, ages 20, 22, and 31; and one female, 79, who were also involved in the accident, sustained minor injuries and were treated and sent home from the GPH.
Around the Web