Minister of Agriculture Robert Persaud charged graduates from the Guyana Sugar Corporation (GuySuCo) Training Centre to be agents of change in the sugar industry and in the country, at the 50th convocation exercise hosted on Monday.
Subashchand Mahabir was named Best Graduating Student, a press release from the Government Information Agency (GINA) said. Persaud told the 57 graduates, including 12 sugar boilers that the skills they have acquired are crucial to developing the industry and the country.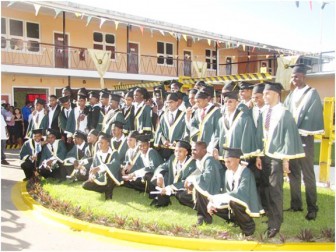 He noted that human resources are vital to realising the kind of success government envisions for the nation, so it invests heavily in the youth. Persaud also acknowledged that Guyana does not boast "the abundance of skills needed to move the industries forward and for this reason our developments are in a way being stifled by this inadequate human resource capacity."
Speaking specifically about the sugar industry, the minister told the graduates that it has been showing positive signs after overcoming a number of challenges over the past five years. He also said it is necessary for these positive signs to be nurtured by those within.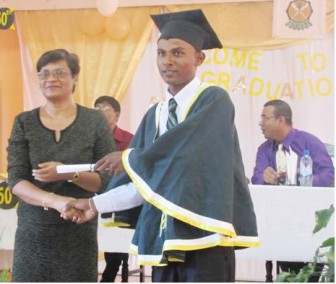 In his address, GuySuCo Deputy Chief Executive Officer Rajendra Singh told the graduates to take the discipline they would have acquired while at the centre to their respective work environments. He also urged them not to succumb to the lure of negative activities but to stick with the company.
Singh said the company spends $200 million every year to train apprentices at its centre and over the past 15 years has only had 20 per cent graduate retention. To date, 3,000 persons have graduated from the centre. He noted too that several changes will be implemented at the centre this year including the restructuring of the training programme in order to keep abreast with the needs of an evolving and expanding society.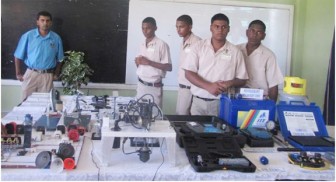 The centre provides four years of training in career skills such as auto mechanic and machine fitting. The sessions include two years of classroom learning and two years apprenticeship at one of GuySuCo's estates.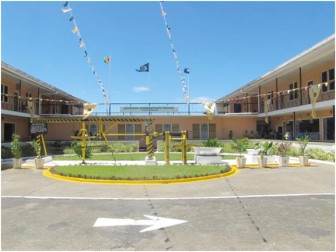 Around the Web