The adopted son of US-based Guyanese Natalie Belmonte was last evening arrested on suspicion of first degree murder in connection with her death.
Gerard Belmonte, 21, was arrested by police in Pembroke Pines, Broward County, Florida where he lived with his adopted mother, a real estate agent, who went missing on Sunday.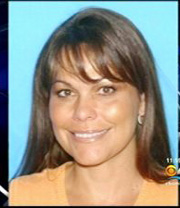 According to a report in the Sun Sentinel online, Gerard Belmonte was taken to a Broward County jail last night.
Gerard had earlier told the police that he had last seen Natalie, 43, on Sunday around 2.30 am when she returned to their Northwest Fifth Street Chapel Trail home from a party. Reports said he claimed he had gone to bed, awakened later on Sunday and found her missing.
On Monday, police found evidence in several trash bins in western Pembroke Pines that pointed to "foul play", the newspaper report said. A home surveillance video recorded on the morning the real estate agent went missing showed someone carrying a large object out of the woman's house and then returning to the home minutes later, several sources close to the investigation told the Sun Sentinel. Investigators theorized that the person on the video might have been trying to get rid of evidence, and since that person returned to the home minutes later, they could not have driven very far, the sources said.
Yesterday morning a body suspected to be Natalie Belmonte's was found in a marshy wetland area about two miles from her home. The site is west of 196th Avenue near Chapel Trail Elementary school and the residential development Chapel Trail Estates, the newspaper said. But it added that police said then that there had been no arrests and there were no persons of interest in the case. The police also said, according to the Sentinel that they found no signs that anyone forced their way into Belmonte's home.
Natalie Belmonte lived in that area for 17 years.
The Miami Herald reported police as saying last evening that Gerard will face first-degree murder charges.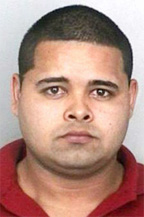 Gerard, also a Guyanese and the son of Natalie's uncle, was adopted when he was 9 years old and taken to live with the Belmontes in Florida. According to reports, Natalie Belmonte's other children—a 20-year-old daughter and a 17-year-old son—live with her husband, whom she divorced.
The Herald also reported that court records indicated that there had been a strain in the relationship between Belmonte and her adopted son.
In March 2008, Natalie Belmonte pressed charges against Gerard, accusing him of stealing about US$20,000 in jewellery and selling it to a second-hand store. According to court records obtained by the Herald, Gerard, who was 17 at the time, provided a taped confession to authorities admitting to the theft. A court hearing on the grand felony theft charges is scheduled for September 15, the Herald reported.
Meanwhile, the Sentinel said that up to last evening police were looking for persons who might have seen Natalie Belmonte's car, a maroon 2007 Lexus being driven in the Pembroke Pines area on Sunday morning and had offered a reward of US$1,000 for information.
Around the Web