A mother fears that something dreadful has happened to her mentally-ill son, since he left home on Tuesday morning and has not yet returned.
Hensworth Ogle, 38, also known as 'Junior,' of 67 Section M, Campbellville, left home, dressed in black jeans and a black and blue chequered shirt, according to his mother, Shirley Ogle.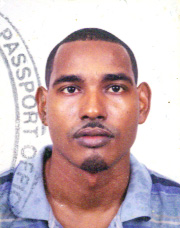 She explained that her son would usually leave home in the morning and would often visit the national library, the Botanical Gardens or the seawalls.
She related that a report was made to the police and they are currently investigating the matter.
The worried woman is asking that anyone knowledgeable of her son's whereabouts contact her on telephone numbers 223-9107 or 231-6822.
Around the Web