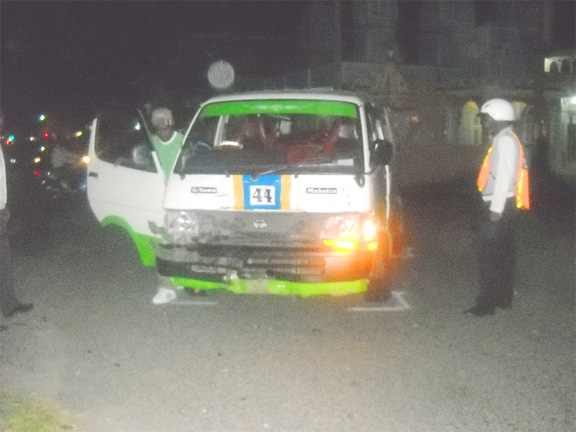 Several persons sustained minor injuries last evening when a Route 44 minibus collided with a Toyota Rav 4 at the corner of Camp and Quamina streets, in Georgetown.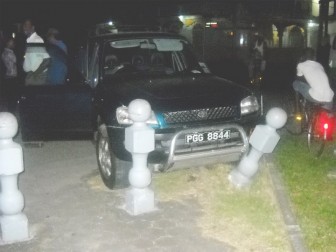 The junction has been the scene of several vehicular accidents within recent times and according to Patrick McRae, the driver of the minibus, BLL 2725, he was proceeding north along Camp Street heading for Buxton with a bus load of 15 passengers when the driver of the RAV4, PGG8844, "jumped the major road and collide with the bus."
An occupant of the bus said that the accident was a reminder that that section of the roadway was in need of traffic lights.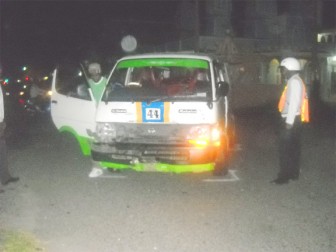 Most of the passengers of the bus escaped with minor injuries, while the occupants of the RAV4 also sustained minor cuts and bruises.
Police were later summoned to the scene and both vehicles were subsequently towed to the Brickdam Police Station.
Around the Web