The truck driver who struck down and killed police constable Delian Forde at Bartica on Sunday will be appearing in court today.
Police officials told this newspaper that the man, who has been in custody since the accident, will be appearing at the Bartica Magistrate's Court.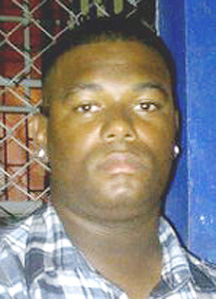 Meanwhile, following a post-mortem examination yesterday, government pathologist Dr. Nehaul Singh concluded that Forde died as a result of blunt trauma to the chest and abdomen.
Police said the accident occurred around 2:40 am at Third Avenue and Sixth Street, where Constable Forde was investigating an accident involving two cars.
It is reported that the driver of motor lorry GNN 5940, who was speeding, failed to stop at a stop sign along the roadway and collided with a motor car.
As a result, he lost control of the vehicle and struck down Forde, Tamaldeo Heeraman, 55, and Davina Seeram, 31, both of Third Avenue, Bartica.
They were taken to the Bartica Hospital, where Forde was pronounced dead on arrival while the other two were admitted patients.
Forde's father Junior Benjamin had told Stabroek News that the 21-year-old policeman was due to return to his Blue Berry Hill Linden home, but was instructed to remain at Bartica since he was being transferred.
Around the Web