(Jamaica Gleaner) The attorneys representing Patrick Powell, the businessman charged with the murder of 17-year-old Khajeel Mais, yesterday expressed disgust at what they claim was the discourtesy shown to them by the office of the Director of Public Prosecutions (DPP).
The complaint was triggered by the actions of prosecutors, who turned up at the Gun Court with a voluntary bill of indictment to move the case to the Home Circuit Court.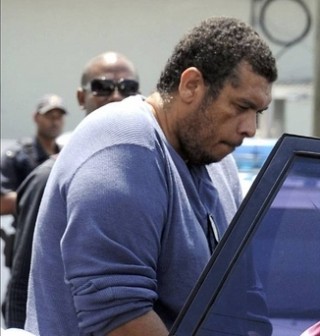 When Powell, 50, appeared in the Home Circuit Court, his lawyers were not present. Supreme Court judge Glen Brown waited while prosecutors said they were going to make attempts to contact Queen's Counsel Patrick Atkinson, one of the lawyers representing Powell.
The judge was later told that attempts to get in touch with Atkinson failed. Powell was then remanded until Monday.
Last-minute knowledge
Defence lawyer, Debra Martin, who is also representing Powell, chided prosecutors for not giving them prior notice of their plan to shift the case to the Home Circuit Court.
The attorneys said they found out, when they turned up at the Gun Court division of the Corporate Area Resident Magistrate's Court, that all but one of the charges against their client were being transferred to the Home Circuit Court.
They said they were in another section of the Corporate Area Resident Magistrate's Court representing Powell on the other charge – failing to turn over his licensed firearm for inspection – when he was taken away.
Shocking
Martin said she and Atkinson were on their way to the Home Circuit Court when they learnt that the case had been mentioned.
"I have had no words from anyone at the DPP's office … . We find that amazing and shocking in the extreme," she told The Gleaner.
Atkinson also expressed disgust at the discourtesy extended to him by the office of the DPP, pointing out that he was the one who was instrumental in having Powell handed over to the police on his return to the island.
Deputy Director of Public Prosecutions Caroline Hay also assured the court that by today the defence would be served with copies of the documents in their possession.
Scores of onlookers converged near the Gun Court building as the heavily tinted dark-coloured sport utility vehicle (SUV) carrying Powell arrived with armed policemen in tow.
He was quickly whisked inside the building amid the increased police presence around the court and at the adjoining Half-Way Tree Police Station.
Some of the onlookers shouted angrily in the direction of the SUV carrying Powell when it left the court.
Around the Web