Hensworth Ogle, a mentally-ill man who was reported missing from his home, yesterday appeared at the Georgetown Magistrates' Court on a larceny charge.
However, Magistrate Hazel Octive-Hamilton dismissed the charge against Ogle, upon receiving evidence that he was mentally ill.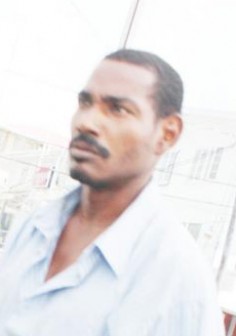 It was alleged that on July 19, he stole a compact disc valued $4,000. The item was property of the Austin's Book Services. When asked to plead, the man said that he did not know what occurred on the day in the charge. Ogle's attorney told the court that he was presently seeing a doctor due to his mental incapacity. The lawyer also presented a clinic card to the court to authenticate the explanation. The attorney stressed that Ogle could not remember what occurred on the day of the alleged incident, due to his condition.
When the clinic card was presented to the court, the Magistrate asked the prosecution why the man was arrested in the first place. She subsequently dismissed the matter.
Around the Web