A 27-year-old man is now in hospital while his brother is on the run after the two were involved in a bloody fight on Friday evening.
Simon Butters was chopped several times in his Layne Drive, 'B' Field, Sophia home allegedly by his older brother who was staying temporarily with his brother and mother after losing his nearby apartment.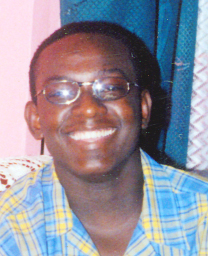 According to Butters' fiancé, he had just returned home from work around 8pm in the company of a friend who he had left waiting at the gate. She related that her fiancé would have been greeted by his brother after entering the house and so he immediately asked the man the reason for his presence.
This, she said, led to an argument. She said that the friend had reported after about 15 minutes of waiting that he heard tumbling in the house and decided to enquire.
The friend had related to the man's fiancé, seeing the brother attacking Butters with a cutlass. Butters was chopped several times, including to his back, head and neck. The friend, she said, managed to separate the two while other neighbours came to lend their assistance.
However, while persons were taken up with Butters as he was profusely bleeding, the brother escaped. "De whole house had blood…he was bleeding the most from his throat though," Butters' fiancé stated.
The woman said that Butters was taken to the Georgetown Public Hospital by his friend and was a patient of the Intensive Care Unit up to Saturday, after which he was transferred to the male surgical ward.
She further stated that at the hospital, Butters is complaining of pain in the throat.
"He is talking and so but he can't use solid food or anything… only liquid he drinking all the time… but the doctors say he recovering well," she said.
The woman added that the two brothers have always encountered problems in the past but their 56-year-old mother, Pamela Broomes, was always present to settle the matters.
The matter had since been reported to the police and is under investigation.
Around the Web