A man who allegedly stole a gold chain valued $1.5M was placed on bail yesterday by Magistrate Hazel Octave-Hamilton at the Georgetown Magistrates' Court.
The allegation is that on July 23, at Georgetown, Kevin Washington, 22, of Lot 43 Princes Street, Lodge, stole the chain from the person of Latoya Robin. The item was the property of Ewan Wharton.
Washington was not required to plead to the charge when it was read to him.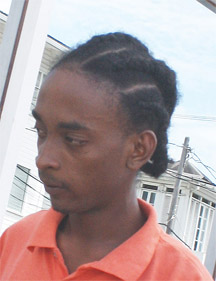 Attorney Adrian Thompson asked the court for his client to be admitted to reasonable bail on the grounds that he had no previous charges, posed no risk of flight, had a fixed address, and cooperated with the police.
The prosecution had no objection to the defendant being granted bail but asked that it be granted at a substantial sum to ensure that the man returns to stand trial.
The man was later placed on $175,000 bail and the
matter was transferred to Court one for October 14.
Around the Web