Kuntia Dey Singh, who the prosecution said had the right-of-way when she allegedly hit a nurse with her vehicle, resulting in his death, was yesterday admitted to self bail by acting Chief Magistrate Priya Sewnarine-Beharry.
Singh, 30, of 12 Non Pariel, East Coast Demerara denied the charge that on February 26, she drove motor car PLL 9996 in a manner dangerous to the public, thereby causing the death of nurse Nigel Glen.
Police Corporal Venetta Pindar told the court that on the day in question, at about 5pm, Singh was proceeding north along Camp Street when she collided with Glen, who was proceeding west along Lamaha Street on his motorcycle.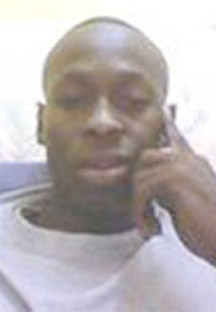 Pindar said that Singh was "driving through the green traffic light, which she had gotten" when she collided with Glen. The narration of the prosecution's case saw the Magistrate interject for a clarification. "So she [the defendant] had the right-of-way and she was charged?" the Magistrate asked. Pindar responded in the affirmative.
The court then heard that Glen was subsequently rushed to the hospital, where he later succumbed.
Attorney Vic Puran, who represented the accused, said he was quite alarmed that his client was charged in the first place.
Puran, who said that his client had been in custody for "days," added that there was not one witness in the matter that has come forward to dispute his client's account of what transpired on the day in question.
Puran declared that the prosecution has a "clear non-case." He said too that it is time the prosecution stop wasting time conducting lengthy trials which all end in futility.
After listening to both the prosecution and defence, the Magistrate granted Puran's application to have his client sent on her own recognisance.
The matter was transferred to Court Two for August 29 for reports and fixtures.
Around the Web