The police are investigating the circumstances surrounding the death of security guard Ramsarran Persaud, of Good Hope, Mahaica, whose decomposing body was found in the East Demerara Conservancy, at Cane Grove, Easy Coast Demerara.
According to an uncle and two of the deceased's brothers, Persaud, 46, was an employee of Courtney Benn Contracting Services at the time of his demise. They related that the last time they saw the father of three alive was at around 3:30pm on Sunday, when he left for work at the conservancy. The man's uncle explained that he usually returned around midnight, "depending on how the work go."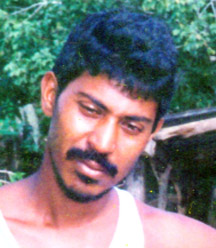 However, Persaud's absence was not noticed until the following day by workmates, who along with the police alerted his relatives that they had only seen his boots, bicycle and lunch bag. This prompted a search by the relatives, which came up empty until around 10:30 last night, when they spotted his body floating in the canal.
By that time, Persaud's relatives had already suspected that he might have fallen into the canal, as he was constantly in the habit of drinking the black water and washing his feet and hands there.
His body was taken to the Lyken's Funeral Parlour, where it is currently awaiting a post-mortem examination, which is scheduled for Friday.
Around the Web