A farmer  was yesterday shot and killed and his brother seriously wounded by persons who relatives said were "envious" of the fact that they were in possession of a rice field at Hogstye, Corentyne, Berbice.
The bullet-riddled body of Shawn Fraser, a father of one, was discovered not far from his rice field in the Hogstye Backdam while his brother, Odwin Bindha was found with bullet wounds some distance away.
Bindha is presently in the New Amsterdam Hospital in a critical but stable condition.
According to their sister, Kim Providence, her brothers had journeyed to the backdam to tend to their rice field sometime yesterday when tragedy struck.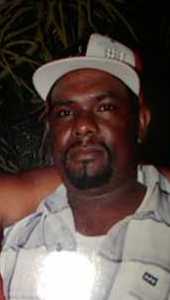 "I was home yesterday about 5 pm when I get a phone call from somebody who me ain't know who tell me that me brother Odwin get shoot," the young woman told Stabroek News this morning via phone.
She said that she immediately contacted another brother and they went into the area and it was after some searching that they discovered the injured Odwin.
"I see me brother Odwin lying down with blood and a ask he wah happen and he say 'Kim, Shawn done dead, meh brother done dead.'"
The woman said that her brother then named a father and a son and a friend and their friend as the persons responsible for the gruesome attack which he said took place while they were spraying the rice field. Providence said that the three are well known to the family as they live a village away at Alness, Corentyne.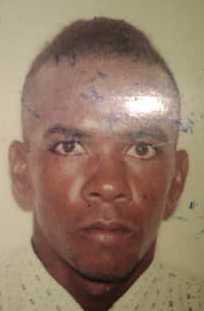 The injured Odwin was picked up and rushed to the hospital but he lost consciousness before they arrived.  Providence said she got a call from the hospital early this morning informing her that he had regained consciousness and was talking.
Asked if the family had any problems with the men accused of the shooting, Providence said as far as she knows there were no real serious problems but she is aware that the father and son wanted a plot of land which her brothers were cultivating rice on.
She explained that her father was a well-known rice farmer but after he died his children did not continue the tradition and others took occupation of the land. Recently she said her brothers decided to start farming rice and some persons who had occupied some of the landed decided to allow the brothers full access.
"Is like dem [the father and son] been want dah land and when me brother dem start planting rice is like dem envy dem, dah is all I can say," the woman said.
Around the Web