The Second Forum on Donor Co-ordination and Aid Effectiveness was asked by the acting Secretary-General of the Caribbean Community (CARICOM) Ambassador Lolita Applewhaite to start looking for ways "to leverage traditional assistance" that will be of advantage to the regional private sector.
"It would certainly not be beyond the remit of this Forum to initiate discussion on how it may be possible to leverage traditional assistance to benefit the development of the regional private sector, including the building of competitiveness," Applewhaite stated on Tuesday at the opening of the Forum at the CARICOM Secretariat's Turkeyen, Guyana, Headquarters.
According to a CARICOM release, the one-day Forum saw CARICOM Member States, their International Development Partners (IDP) and the Secretariat in discussion of ways in which more effective results can be attained using the resources provided by the IDPs.
Ambassador Applewhaite, who stressed the critical role of the private sector in meeting development goals, stated that in the regional perspective, all micro, small and medium enterprises are particularly important.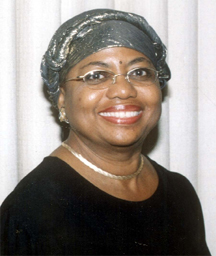 She noted that a new approach is needed to be taken by the private sector "towards one of total involvement and being an integral part of the partnership comprising of the Member states, the IDPs and the Secretariat."
Ambassador Applewhaite further stated that the private sector must also "take responsibility for their role and be prepared to be part of the solution to the challenges and share the risks in achieving the national and regional development goals." She emphasised that in order to accomplish this goal from the provided resources, all parties have to cooperate, take responsibility and be accountable.
She said, "Let us openly examine risks as they occur and seek solutions together so that there is joint ownership of the projects and programmes.
Our collaboration should occur from conceptualisation to implementation; we need, together, to build the framework to achieve the results."
CARICOM also reported Applewhaite's emphasis to unite, as she stated "together we must make sure that resources for development are delivered in accordance with our priorities and where they can have the greatest effect".
In closing, acting Secretary-General reminded the Forum that development involved people and generating opportunities for their maintenance and development in their quality of life.
Around the Web