A week has passed and Rozena Razack, who was struck down on Lamaha Street, has not yet regained consciousness.
The Clear Connect Call Centre employee, according to relatives, cannot breathe on her own and as a result she has been placed on life support.
The 37-year-old woman, of Better Hope, East Coast Demerara, sustained head injuries and yesterday relatives had noticed that her hands and feet were swollen. She now has a fever as well, a close friend reported.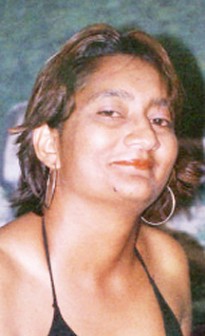 Razack and Yolanda Murphy, another employee of the call centre, were struck down by a car which swerved into their path. Upon impact, the vehicle hurled Razack over its top while Murphy hit the windscreen.
Murphy reportedly sustained hand and foot injuries and was discharged from the hospital the following day.
Meanwhile, relatives say they have not yet heard anything about the driver who is responsible. On the last occasion Stabroek News spoke to the police, this newspaper was told that the man remained in custody. However, efforts yesterday to confirm if this has remained the same proved to be futile.
A friend of the woman described her as a true humanitarian. "She used to do things just for the sake of doing it," the friend said. "Seeing her like this is breaking the hearts of many," she added.
Around the Web