Police have released the co-owner of Guyana Sandport Inc, who was held with presidential guards and others who allegedly stormed the East Bank Demerara facility and damaged a conveyor belt early Tuesday morning.
Following habeas corpus proceedings, Chief Justice Ian Chang ordered that Rodrigo De Paula be released before 5 pm yesterday. He was not set free until some two hours later, when he was put on $50, 000 station bail. He is to return to the Brickdam Police Station today.
Before De Paula's release, police sought advice on the way forward in the matter. When contacted early yesterday afternoon, Crime Chief Seelall Persaud told this newspaper that the men were still in custody and that police had earlier sent the file to Director of Public Prosecu-tions (DPP) for advice. Police sources confirmed last evening that the eight presidential guards are under close arrest at the Police Head-quarters, Eve Leary while the others were in the Brickdam lockups.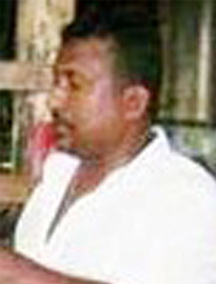 Attorney Vic Puran said that he along with Rupnarine Satram and CV Satram filed Habeas Corpus proceedings in the High Court on behalf of De Paula.
He said that the matter was heard by Justice Chang at 1:30 pm and he later ordered that the man be released "conditionally or unconditionally" (bail or no bail) before 5 pm.
Speaking on his client's behalf, Puran said that the Brazilian has "exclusive possession of the facility," while noting that recently (the court) granted an injunction restraining his partner Joseph Bhaskaran from going onto the Lot 9, Coverden property. Puran said that Bhaskaran insisted on continuing his business at the location and as such contempt proceedings were filed.
The lawyer said that his client made several attempts to secure the police to get Bhaskaran off of the property but the police refused to intervene, saying that it was a civil dispute.
"When my client decided to enforce the court's orders, police intervened, locked up my client and thereby giving support to a man who is violating an order of the High Court," Puran argued, while adding that Bhaskaran then decided he would contest the matter. The lawyer said that "notwithstanding his (Bhaskaran's) illegality, my client's response will be legal."
He stressed that his client is the "executive tenant of the property."
No right
However Bhaskaran's attorney Sanjeev Datadin told Stabroek News last evening that there is no such things as "executive tenant" in law. He explained that sometime in 2008, the property was rented from a businessman in the name of Star Metal Inc., of which De Paula was the principal shareholder.
Datadin stressed that that company had paid no rent since January 2009. He said that all the rent receipts from that date are in the name of Guyana Sandport Inc., which is owned by Bhaskaran. De Paula is the co-owner of the company, which exports sand and stone.
The lawyer added that regardless of De Paula's rights, he had no right to damage Bhaskaran's property. He noted that the conveyor belt which was damaged belongs to his client.
Datadin expressed shock at the release of De Paula. Datadin said that he contacted the police, who told him that the man had been released. "He was arrested on Tuesday… 72 hours would have expired until 4am tomorrow (Friday)," he pointed out.
"It is highly unusual for the judge to intervene at this point," he added.
Bhaskaran told Stabroek News earlier yesterday that "I am feeling relief that the case is moving forward."  Like his lawyer, he was shocked that his partner was released, even after he was found on the property and he said he wanted justice. The businessman also informed this newspaper that he plans to resume his operations today after fixing the damaged piece of equipment. "I will be back in business. I have to," he said.
Poor conduct
Meanwhile, former national security advisor and APNU presidential candidate, retired Brigadier David Granger, in commenting on the incident yesterday, said that the actions of presidential guards not only amounts to a serious breach of discipline but also suggests that there is very poor conduct and control within that unit.
He said that the incident is a symptom of a very serious breakdown in discipline and training. He questioned why the errant ranks were not detected before. He stressed that it now seems there are very serious disciplinary problems affecting the guards.
Known instances of moonlighting, including Tuesday's incident, have been met with much criticism.
Repeated efforts to reach Commissioner of Police Henry Greene on this issue were futile.
Granger explained that up to 1994, presidential guards were a part of the Guyana Police Force and even though they had special duties, they were subjected to strict police discipline and training. He could not say what has happened since that time.
Granger added that it is unclear to him whether the Presidential Guard Service was under the control of the Commissioner of Police. He noted that if it was, then the guards would be subjected to the Police Act, which prohibits certain types of employment, which would result in a conflict of interest. He said that under this Act, the ranks are not allowed to align themselves with any type of commercial enterprises that could bring their career into disrepute.
He stressed that presidential guards are given special uniforms to wear and receive special pay to prevent them from doing anything to get private gains. He added that it is now a question as to whether their alleged conduct was a breach of the Police Act.
He said that the incident is a major embarrassment to the State. He noted that every country selects the elite to be presidential guards to serve as the protection for the Head of State.
Granger pointed out that in most countries people would be concerned about the character of the persons selected. "It is an honour," he noted.
About 30 men, including presidential guards armed with their guns, stormed the property around 2 am on Tuesday. They were equipped with welding sets and acetylene torches, which were to be used to destroy the conveyor system that is used to load and offload sand and stone into boats.
As they were heading to the location, a truck carrying the equipment got stuck in the sand. As a result, they were unable to carry all their equipment onto the property.
Members of the group assaulted two guards on duty at the time, but one managed to escape and contacted the police before contacting Bhaskaran's Soesdyke.
The businessman and police later travelled to the property, where several presidential guards were manning the gates. From the gates they could see the light coming from the welding torches and persons were seen running up and down inside the compound. The perpetrators were dressed in dark clothing and some had stockings covering their faces including the co owner.
Around the Web