Eight persons, including two women are in police custody following a shooting at the Hogstye, Corentyne backdam around 5 pm on Wednesday which left a farmer dead and his younger brother seriously injured.
Shawn Fraser, 38, of Hogstye sustained two bullets wounds to his head and to the region of his heart. Fraser was pronounced dead on arrival at the Port Mourant Hospital (PMH). Police said in a release that investigations are continuing.
His brother, Odwin Bindah of Adventure was first rushed to the PMH before being transferred to the New Amsterdam Hospital (NAH). He underwent emergency surgery and is in a stable condition in the Intensive Care Unit.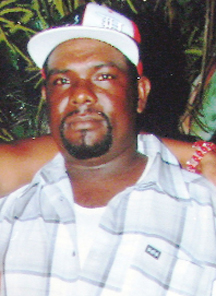 His brother, Leary Fraser told reporters that Odwin related that he was in the rice field while Shawn was sitting on the dam when he noticed three men approaching with three shotguns that are suspected to be unlicenced.
They stood at close range and fired shots at Shawn who collapsed to the ground. Upon seeing the attackers, Odwin began to run but they started firing shots at him. He was about 20 feet away when he was hit twice to the abdomen and once to back.
Leary said that Odwin sustained the injuries to his abdomen when he turned around to check on his brother. He then noticed the men "putting another bullet to Shawn's head."
Despite being badly hurt, he continued running more than half a mile towards the field where another brother, Ray Fraser was farming.
The gunmen were in hot pursuit and when Ray and a partner, Leon saw them they retreated in the bushes. Ray swam across a trench and escaped towards home.
According to Leary, the gunmen only turned back when Odwin eventually fell to the ground.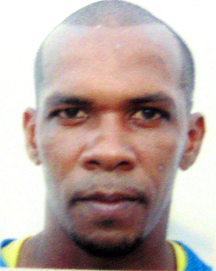 In the meantime, Leon phoned the men's sister, Kim Providence to inform her about the ordeal. He told her to "come quick [to the backdam] because Odwin get shot."
Providence told Stabroek News that she immediately informed another brother who drove her to the backdam in his car. She said they passed the area where her brother was and came close to a pasture where three men were and they asked her where her brother Jeremy was.
She enquired what they wanted with him and by then she received another call about the location of her injured brother.
Providence recalled that he was bleeding profusely and was in a lot of pain and told her that "Shawn done dead." She said they fetched him on a rice bag to the car.
He also called the names of three persons who had shot him; 'John,'
his son, Romel who are cattle and cash crop farmers and their friend, 'Bobo.'
Leary said that at the time of the attack, there was no problem with the men and his brothers but felt that they were probably annoyed that his siblings had recently acquired a plot of land to plant rice.
According to him the attacker and his son were occupying the same land to rear cattle and to plant a farm on the dam but had to discontinue.
He said his brothers were preparing the land to start cultivating for the first time.
At their home yesterday, Shawn's wife of 13 years, Yvonne Henry was shocked when she received the message about the murder.
She described him as a generous and loving person and said they had no problem. He leaves to mourn his eight siblings and his nine-year-old daughter.
Odwin's wife, Samantha Bindah said she was tending to their sheep when her brother-in-law, Ray rode up on a bicycle and told her her husband was shot and Shawn was dead. Shortly after the car that was transporting her husband passed and it stopped so she could see him.
She followed them to the hospital in another vehicle. The police were also inform-ed and they escorted the injured man to the NAH.
The woman also said that the men had no problem yesterday but recalled that there was an "old grievance over a rice field." According to her, Odwin had lunch and left home at 1 pm to go to the backdam.
The couple have four children; Osbert, 11, Omika, 9, Hubert, 7 and five-year-old Albert.
Meanwhile, Providence said this is not the first tragedy the family faced. One year ago, another brother, Philbert Fraser, 27 died by drowning.
He was at the time swimming at a place in the area re-ferred to as 'Bashmins" when he apparently hit his head.
Around the Web