A bipartisan ethics committee of the US Congress is to probe Queens, New York Representative, Gregory Meeks over a 'loan' he received from Guyanese businessman, Edul Ahmad.
Meeks is already under investigation by the US Federal Bureau of Investigation (FBI) over the loan and Ahmad himself was arrested in New York two weeks ago by the FBI over a mortgage fraud probe.
New York Daily Post reported today that the probe is focusing on possible criminal charges for Meeks' failure to report a US$40,000 payment from the businessman in 2007 that investigators say appears to have been an illegal gift. Meeks had claimed it was a loan and had only paid it back after it was exposed.
The report said that the bipartisan Ethics Committee on Friday announced it would investigate Meeks over the transaction and it released an investigator's report that roasted Meeks for being uncooperative with the probe.
The investigation will try to determine whether Meeks "failed to disclose a payment he received in 2007 in a timely manner," the panel announced in a statement released on Friday.
The Post reported that House rules bar lawmakers from accepting gifts and there are strict rules for loans — including requirements that they include interest payments and collateral.
Ed Ahmad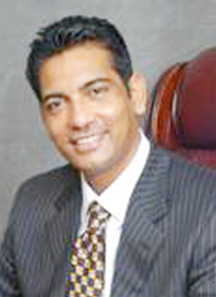 The committee also released an April report from the House's Office of Congressional Ethics, which conducts preliminary investigations, listing serious charges against Meeks.
The report found that:
* Meeks refused to cooperate with investigators and refused to turn over loan documents.
* There is "substantial reason" to believe he failed to disclose the gift, in violation of House rules and federal law.
* There was "no evidence" that there were "normal" indicators of a "legitimate loan," and drew a "negative inference" that he got the "US$40,000 gift" "on a basis other than a legitimate loan."
Meeks has originally said the US$40,000 was a loan from Ahmad — although he did not disclose it on his 2007 or 2008 personal financial-disclosure documents.
The Post noted that he only revealed it in 2010 after the FBI had questioned Ahmad.
The report said that Meeks repaid the loan by taking another loan, for US$59,000, from another New York supporter, Dennis Mehiel, a principal at Four M Investments.
The ethics panel cleared Meeks on that loan in 2010, since he used his home as collateral and it had a normal interest rate — even though the ethics office found that "Four M does not provide any form of financial services to clients."
"I will respect the committee's review process and withhold my comments until it completes its work," Meeks said in a statement, according to the Post.
In a response to the report, Meeks' lawyer, Brian Svoboda, said the inquiry was brought on by Meeks' own effort to "self-correct."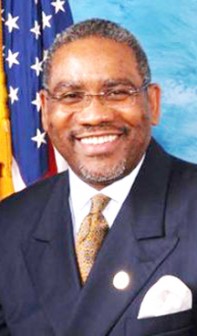 The Office of Congressional Ethics (OCE) findings were contained in a 67-page report on Friday detailing its investigation of the Queens Democrat. The New York Daily News yesterday said the probe followed a Daily News investigation of the seven-term lawmaker.
The Daily News reported that this is the same committee that recently found that long-serving Harlem Representative Charles Rangel violated ethics rules.
The OCE in the report declared there was "substantial reason" to believe Meeks broke the law by not reporting this "gift", the Daily News said yesterday.
After Meeks refused to give the ethics office documents it requested during the investigation, the office suggested that the ethics committee subpoena the documents from both Meeks and Ahmad.
The Daily News said that Ahmad also refused to cooperate with the congressional investigators.
The report said that Meeks' lawyers are also arguing that the ethics office had no right to examine the issue of the 2007 "loan" because it didn't begin operations until March 2008.
The mortgage fraud probe of Ahmad and his role in the Meeks loan have raised uncomfortable questions for the ruling PPP/C. Ahmad was listed as a contact person for the recent PPP support group's hosting of presidential candidate Donald Ramotar in New York. He has also been able to set up a business on the site where the PPP previously printed its Mirror newspaper. The terms of that deal are not known. Ahmad was also able to successfully tender for a large swathe of land at Leonora on the West Demerara. President Bharrat Jagdeo has also disclosed that Ahmad has been a friend of his for 15 years.
Following his arrest in New York and his placing on a bond of US$2.5M, it was revealed that Ahmad had consigned 29 containers of material to Jagdeo at State House. It is yet to be explained what those materials were and questions have been asked as to whether the relevant taxes were paid. Jagdeo is building a new house at Pradoville 2 on the East Coast of Demerara.
Ahmad was also refused permission by a New York court to travel to Guyana the week before last. US attorneys argued in court that he might not return for trial. Ahmad's attorney had also cited his friendship with President Jagdeo as part of his arguments in court for Ahmad to be allowed to travel.
Around the Web