By Abigail Semple, Frances Abraham and Roxanne Clarke
Queen's College student Anuradha Dev and New Amsterdam Multilateral student Shalita Appadu each gained 15 Grade One passes to share the top spot at this year's Caribbean Secondary Education Certificate (CSEC) examinations.
Education Minister Shaik Baksh, who announced the results at a news conference yesterday, said the country has done exceedingly well at this year's examinations, with an overall 64.4% of candidates obtaining passes between Grade One and Three, and 84.6% obtaining passes between Grades One and Four.
But with a slide in the pass rate for Mathematics, which Baksh blamed on a shortage of teachers, he said the ministry would pursue recruitment overseas.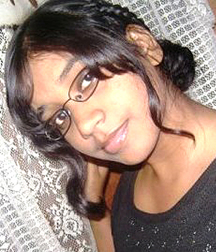 "It seems as though Mathematics is a great challenge," Baksh stated, while noting the decrease in passes from 34.5% in 2010 to 30.4% this year. Apart from his intention to recruit math teachers, he also stated the ministry's aim to continue with the Non-Graduate Certificate in Mathematics at NCERD.
In English Language A, there were 60.8% passes this year as compared to the 59.2% last year, while for English Literature B, there were 60% passes. In Agricultural Science, French, Home Economics, and Theatre Arts, there were passes of 90% and over, with the latter gaining 100% passes.
In public entities there were 8,166 candidates with passes, while in private entities there were 4,555 passes, accounting for a total of 12,721 candidate passes.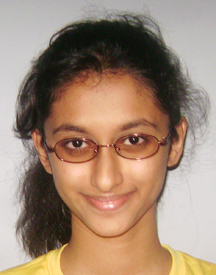 In the matriculation pass analysis system, for the public entries The Bishops' High School obtained 96.20% passes, with Queen's College coming behind with 90.43%; President's College with 81%; St Roses High School 78.49%; Annandale Secondary 78.73%; and St Joseph High School 71.88%. For the private entries, Saraswati Vidya Niketan gained 90% passes; while Marian Academy copped 62.1%; Isa Islamic School 59.2%; Josel Secondary 46.67%; Mae's School 40%; and the Hindu College 29.17%. The overall pass rates are 81.82% (public) and 54.58% (private).
In terms of the overall pass rate analysis system, Queen's College came out on top with 98%, with The Bishops' High School close behind with 97.6%; President's College with 97.6%; Saraswati Vidya Niketan 94.90%; Mae's School 94.80%; and Mackenzie High School 94.10%. Overall, the public entities obtained 67.3%, and the private entities 54.5%.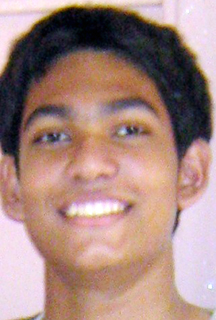 In the regional ranking, it was revealed that Region Four gained the highest pass percentage of 71.5%, followed by Georgetown, Region Six, and Region Two.
Full details on individual candidate's performances are not yet available, but the ministry has released the names of 42 students who secured 11 Grade Ones and more. The list is available on the ministry's website (http://www.education.gov.gy/Public/NewsArticle.aspx?id=125), while distribution of results in schools will begin on August 16.
Unexpected success
Dev could not be contacted by Stabroek News for comment on her success.
Appadu, 16, did not expect to be this year's co-top student and was extremely shocked by her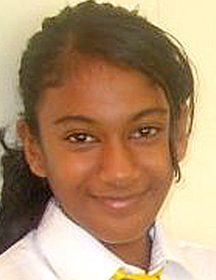 results.
"I wasn't expecting to get grade ones in all 15 subjects; I was thinking maybe in 12 or 13 of them," the Auchlyne Estate, Corentyne, Berbice girl said. She also admitted that her study schedule was not ever fixed. "Most of the time I studied the interesting subjects and topics, and I also took a lot of time completing [School Based Assessments]," she added, while also divulging that she did a lot of sleeping during that time.
Among her mentors while she prepared for the examinations were her form teacher, Devi Sanicharra, "Sir Nazim Satar, my mother and father, my aunts, uncles, my brothers and my friends." She further noted that she believed it was the support from her parents that contributed the most to her success.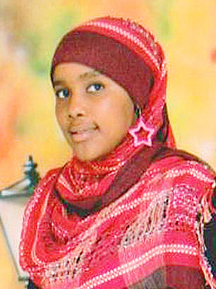 Appadu plans on pursuing 'A' Level/CAPE studies and a course in chemistry, and afterward she would like to study medicine. However, she has not yet committed to a career path, and added that after studying medicine she would decide.
Queen's College's Mariesa Jagnanan, Jonelle James and Asaf Mohamed, who each gained 14 Grade One passes, were the highest ranked students after Appadu and Dev.
Jagnanan was both pleased and overwhelmed with her performance and said she planned to continue excelling in everything that she does.
"Apart from my effort, I could not have been successful without the help from my mom and the teachers of my school," a satisfied Jagnanan said. She
explained that she plans to further her studies in accounting. "I would like to earn my masters in that field of study," she said.
Jagnanan said the secret of success she would share with other students is to be focused and have confidence in whatever they pursue.
Mohamed felt that his hard work had paid off, but noted that he was not sure how he would do after the examinations. "I didn't know, because you can never tell what the outcome may be but I did work hard, so I deserve this," he said.
He first viewed the list of top performers on Facebook and he was left in a shocked state. "One of my friends found the list on the Stabroek News website and shared it on his Facebook wall, so I followed the page and went to the Stabroek News website where I checked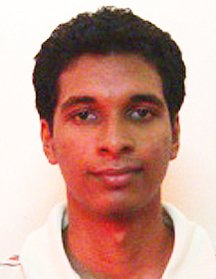 the list," he explained. His parents too, Mohamed noted, were extremely happy at his success.
Mohamed's immediate plan is to return to Queen's College to further his studies in the Sixth Form programme, before pursuing a career in the field of geology. "I was in the Science stream and I've always liked Geography, but I much rather something in Geology," he said. He added that he was not yet sure what he would like to become, but reiterated that it will definitely be in the geology field.
In offering advice to other students who will be preparing for the examination in coming years, Mohamed said, "you definitely need to study hard and listen to the advice from your parents, teachers and older students. Keep your goal in mind and keep on striving towards it. Despite the frustration you may sometimes face, keep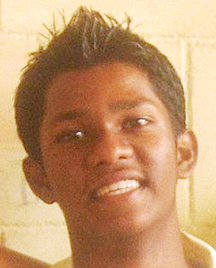 focused and work towards your goal."
Another Queen's College success, Nirmela Govinda did not plan on sitting 14 subjects. Govinda, who gained 13 Grade One passes and a Grade Two, and the results stunned her. "Are you sure? Are you sure?" she asked a friend, in between screams, after learning of her results.
Govinda said that she knew she would have done well, but did not expect to excel in such a way. "I expected about nine ones, but I worked really hard so I guess it paid off," she later said in a telephone interview.
She noted that she was not planning to write so many subjects but her teachers encouraged her and made it known to her that she possessed the ability to excel. "I hate disappointing people, so I am happy I didn't… I must thank God. I go to Mandir every Sunday because I am Hindu and I pray every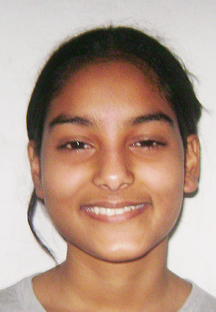 morning so God has definitely played a big role in my success," she added.
Like her daughter, Govinda's mother was thrilled at her performance and broke down into tears upon hearing the news. "She just kept saying 'Oh my God, I can't believe this,'" the girl recalled, while explaining that "…it's only my mom, I don't have anyone else."
She plans to enrol in the Sixth Form
programme at Queen's College, and is also hopeful about securing a scholarship to study overseas. She stated that in her pursuit to become a Bone Specialist, she would be studying medicine. "I just like the job they do and there are not many in Guyana and people need the help here. I don't want to work overseas, I want to help persons right here in Guyana," Govinda added.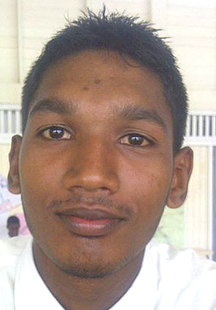 In offering a few words of advice to those preparing to write the examination next year, she said, "Study hard and give a lot of sacrifices. Don't put play in front of your work and be dedicated. Try to make the people around you proud."
For Zinab Abdul–Karim, of the Mackenzie High School, who gained 13 Grade One and a Grade Two passes, the biggest challenge was pursuing some studies on her own, since there were no teachers for some of the crucial science subjects.
Abdul-Karim was overjoyed at the news of her performance, although she asked not to be informed of the details since she was awaiting the official public announcement. "The emotions [are] too much for me, so I choose to wait," she said. Nevertheless, she thanked her parents, teachers and all the persons who supported her during the examination period, including her best friend Rooanna Rose, who is also one of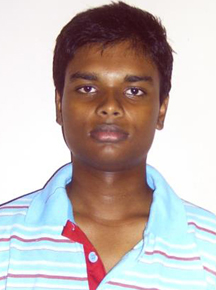 Mackenzie's successes with 11 Grade One and two Grade Two passes.
Although she topped Region 10 in 2006, when she wrote the National Grade Six Assessment examinations, studying was not one of Abdul-Karim's favourite things. But after entering the fifth form she recognised that she had to do it in order to succeed. "At school, we didn't have a physics teacher or biology or human and social biology teacher, chemistry was in and out, so I had to do a lot by myself," she said. In addition, every weekend she and Rose travelled to Georgetown for physics classes. "This made it very difficult but in the end it proved to be easy," she noted.
Abdul-Karim's plans are now uncertain. Although she is sure that she wants to become a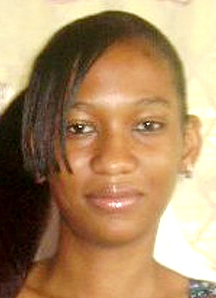 cardiologist, she is hoping to acquire a scholarship to pursue further studies overseas.  The other available options would be to either enter the Sixth Form programme at the Mackenzie High School or head off to the University of Guyana.
Amrita Milling, of Queen's College, secured 13 Grade One passes, and like other students she was surprised by her performance. "After writing Physics and IT [Information Technology] I thought I would've gotten grade threes," she said, while also noting that she did not get to study for five of the 13 subjects, and that all of her studying was last minute, "I wasn't prepared at all, so I was shocked."
The elated teen stated that the only person she could thank for that "gotta be Jesus, can't be nobody else." She also was grateful for the support of her mother, who she said would anoint and pray for her every morning before she went off to write her examination. She also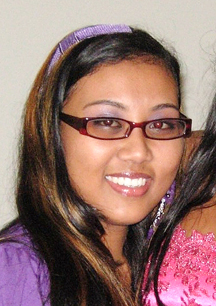 thanked her brother, her pastor, and her teachers.
Milling's next move is to attend Sixth Form, after which she intends to pursue studies at either the St George's University in Grenada or the University of the West Indies. Her ambition is to become a gynaecologist.
Sanjiv Nandalal, with 13 Grade One passes, was the best performing student for the Saraswati Vidya Niketan.
He was elated upon learning that he had secured Grade One passes in all the subjects that he sat at this year's examination. In addition to praising God, whom he said gave him the knowledge and wisdom to achieve his success, he also said credit was due to his parents, "who encouraged me and I'm extremely grateful to my teachers and principal, who were always there to give enlightenment and motivation."
Nandalal, who has set his sights on a career in Information Technology, said his ambition is to become either an IT Technician/Systems Analyst or an IT Consultant.
Hard work
"Success comes from hard work," said Queen's College's Alicia Bankay, who gained 12 Grade One passes. "My determination has taught me that I can accomplish whatever I put my mind to," she added.
Bankay added that she worked very hard, spending a lot of nights recapping and revising her work. "My mother was a constant source of encouragement and the teachers from my school embedded the assists that I needed to be a successful achiever," she further said. Bankay, who was in the science stream, stated that she plans on advancing her academic career by pursuing studies in Materials Science.
For another Queen's College student, Davendra Kissoon, who also attained 12 Grade Ones, his performance has been a long time in the making.
"I feel as though my hard work, my mother's hard work and my brother's hard work all paid off…I've been working towards this since I was a very little boy," the ecstatic teenager said.
Kissoon explained that he was not expecting to do very well but after the hard work that he put in during the months of preparation, he expected to perform well.
"I was very excited when I first found out my results…I wanted to contact my friends and teachers right away!" he said, while noting that his mother "was actually trembling as I was coming in my house." He praised his teachers, singling out Mr. Hardyal and Mr. Bernard, in addition to his brother and his mother, whom he described as "hardworking."
For Kissoon, the Sixth Form programme is a waste of two years and he intends to move on to the University of Guyana to pursue a career in economics. "I was in the science stream, but I did Economics as well and I liked the subject," he explained. The ambitious young man added that he hopes to become an astrophysicist in the future.
"My advice to the children who are preparing to write CXC is to study hard and work hard on their SBAs and your results will pay you back," Kissoon shared.
Ajay Persaud, of St Joseph High School, also credited his performance to prayer and hard work.
"When I got the news I had to open the windows to get some air, I could have hardly contained myself," he said of his 12 Grade One passes. "I taught I would have failed physics because I had a physics teacher for just one week… But to my surprise I got a grade one." Persaud said too that his main objective is to pursue a degree at the University of Guyana in the field of Environmental Science. "The next couple of years I see myself as a well educated man but the keys in doing so are prayer and hard work," he said.
Elizabeth Sangster, 17, was another New Amsterdam Multilateral success, with 11 Grade One passes, which she credited to prayer.
"My mother told me, 'I prayed and I prayed and with God all things are possible,'" Lot 9 K Albion Front, Corentyne Berbice girl noted. "I also prayed too and I was freaking out and denying that I did well, but everyone had confidence in me," she added.
In addition to prayer, Sangster said she spent a lot of time studying and denying herself the pleasure of certain recreational activities, such as listening to music and recreational activities. She also went to extra lessons and also woke up in the wee hours of the morning to read over her notes.
"I'm so excited, I'm so happy, because I have made so many persons proud!" she said, while also acknowledging the support of her friends, with whom she formed study groups. She singled out Joshua Seepersaud, saying he helped her out a lot.
Her ambition is to become a medical doctor, and she has already enrolled into the University of Guyana and was awaiting her results to have them submitted.
The top 42
School                                              Name                                  Results                    Obtained
Queen's College                       Anuradha Dev                          15 Ones
New Amsterdam Multi.       Shalita Appadu                        15 Ones
Queen's College                      Mariesa Jagnanan                   14 Ones
Queen's College                      Jonelle James                           14 Ones
Queen's College                     Asaf Mohamed                          14 Ones
Queen's College                     Nirmela Govinda                      13 Ones                          1 two
Mackenzie High                    Zainab Abdul Karim                13 Ones                           1 two
Abram's Zuil Sec                  Seriena Alli                                  13 Ones                           1 two
Queen's College                    Nicholas Koylass                       13 Ones
Queen's College                   Amrita Milling                             13 Ones
Saraswati Vidya Niketan Sanjiv Nandalal                           13 Ones
St Rose's High                      Tishana Arthur                            12 Ones
Abram's Zuil Sec                Alvin Soamandaugh                  12 Ones
Queen's College                  Melodie Lowe                               12 Ones
New Amsterdam Multi.  Joshua Seepersaud                     12 Ones
Queen's College                 Alicia Bankay                                 12 Ones
Queen's College                 Davendra Kissoon                        12 Ones
St Joseph High                  Ajay Persaud                                   12 Ones
Marian Academy             Damien Monzie                              12 Ones
Queen's College                Francene Bholaramsingh           11 Ones                           4 twos
Anna Regina Multi          Kevroy Lall                                      11 Ones                            2 twos
The Bishops' High           Narendra Bahadur                        11 Ones                             2 twos
The Bishops' High           Shelieza Gopie                                11 Ones                              2 twos
Mackenzie High                Rooanna Rose                               11 Ones                              2 twos
Saraswati Vidya Niketan        Mahendra Badree              11 Ones                              2 twos
Saraswati Vidya Niketan        Rajiv Kadarnauth            11 Ones                                 2 twos
Saraswati Vidya Niketan        Rhea Kanhai                      11 Ones                                 2 twos
Saraswati Vidya Niketan        Rebecca Sookram           11 Ones                                 2 twos
Anna Regina Multi.                  Sophia Raghunandan     11 Ones                                  1 two
St Joseph High                  Nkechi Mc Pherson                  11 Ones                                  1 two
Abram's Zuil  Sec             Fahad Amin                                 11 Ones                                  1 two
Queen's College                Martin Massiah                           11 Ones
Queen's College                Randolph Tulsie                         11 Ones
The Bishop's High            Kaycia Ellis                                  11 Ones
J C Chandisingh Sec        Sasernarine Tomby                  11 Ones
New Amsterdam Multi. Elizabeth Sangster                    11 Ones
Queen's College                 Rishiram Dubraj                       11 Ones
Queen's College                 Pooja Mohess                            11 Ones
Queen's College                Alister Profitt                             11 Ones
Queen's College                Fabian Sealey                             11 Ones
Tagore Memorial             Nurisha Gobin                           11 Ones
West Demerara Sec        John Anderson                          11 Ones
Around the Web