Latchmin Gopal is passionate about teaching, and about helping children to tap into their potential.
A teacher for over 37 years, and a recipient of the 'Best Teacher of Region Three' award this year, she is poised to open her private school at Cornelia Ida, the Academy of Excellence, on September 5.
Gopal told Stabroek News that she spent 20 of her teaching years at the Leonora Primary School and that she has taught the Common Entrance Class there for 14 of those years. The woman said she got the idea for opening a private school when on her retirement she started building her son's house and realised that she was still passionate about teaching and had more to instil in children.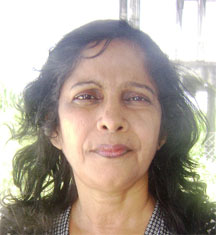 She started the $30M project, which is being funded mainly by her son – a civil engineer living in Canada – and her husband, an engineer for over 15 years, in February. "I started building my son's house…but after I considered how much I love teaching and that there are so much of children who have the ability to excel but just need a push from teacher I started to construct it into a school."
The newly-built school is spacious. Classrooms are large, and students access them along a corridor that has two wide staircases. The school also has a canteen and male and female washrooms built far apart from each other. It is expected to hold 250 students from grade one to level six.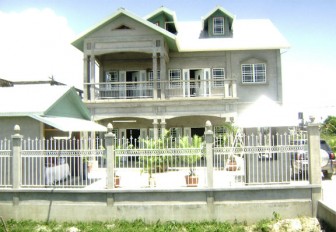 While Gopal will be performing the duties of head teacher at her school, she will also be teaching full-time and gave assurances that each class would be taught by a trained teacher, in keeping with her goal of ensuring that her school becomes one of the top performers in the country. She noted that it boasts a library for every grade, will employ audio/visual teaching aids and host religious programmes. "I will be teaching the common entrance classes with a projector in the form of a power point presentation," she said, adding that students will also be taken on educational tours.
The curriculum will also include physical education classes and extra lessons at no additional cost, in keeping with the aim of creating a child-friendly environment. "I can assure you that the media will have to come here next year because I am sure that my students will be at the top. As I usually do, I plan to put my all into my students," she said, reiterating that she has a passion for teaching and has produced good performances at the SSEE during her years at the Leonora school.
Gopal said she came up with the school's motto 'Working together for excellence' because during her career she has gotten excellent results from her students. "My staff and I are well equipped and ready to teach the students so that when given the necessary assist they can do outstandingly well," she said. (Roxanne Clarke)
Around the Web